What Are The Hidden Costs Of Owning A Home That You Need To Budget For?
Don't be shocked by how much it costs to buy and take very good care of a property if you're a first-time buyer. Some of the costs of owning a home, like your mortgage payment, are predictable. But there are other costs that may surprise you. Some of these are property taxes, insurance, bills for utilities, and more. Homeowners in the US can spend thousands of dollars each year on these hidden costs of buying and taking care of their homes.
You don't want to be smitten with a house only to find out that it costs too much for you to live there. Find out about some costs that people often forget to plan for before they look for a home so you can budget for them and ensure you're making the right choice.
Closing Costs
The final step in the mortgage process is closing, and a lot of people underestimate how much it might cost. Your loan is approved, your home has passed inspection, and you are set to receive your keys at closing. You will attend a closing meeting after your purchase is finished in order to sign your final paperwork and make payment for a long list of expenses. These consist of the following:
Interest on a mortgage
Insurance and tax escrow payments
Application costs for lenders
Legal costs
Title protection
Payment of recording costs to the county clerk's office for the deed's recording
Reimbursement of real estate taxes that were paid in advance by the seller
The expenses are expected to range between three percent and four percent, according to the US Department of Housing and Urban Development, however, the costs typically differ from state to state.
Home Maintenance
Home maintenance is another cost that a lot of people won't necessarily think about when they are looking for a home. They'll be more interested in how much it will cost them per month in terms of their mortgage and insurance, for example. They might not even realize there are additional maintenance costs and requirements at all.
However, even in a newer property, you'll need to carry out work to ensure it stays in good order and is comfortable and safe to live in (as well as maintaining or even increasing its value over time), and in an older property this is even more important, as more can go wrong.
Many people use the one percent rule, in which they budget one percent of the purchase price of the property to use on maintenance each year. So if the house cost $250,000, you would need to put $2,500 aside on this principle. However, costs can fluctuate, so although this is a good place to start, it's worth adding a contingency of an additional ten to twenty percent on top, just in case.
Some of the minor things that will need attending to are the yard, gutters, dripping taps, peeling wallpaper, and so on. Bigger issues might include fixing the roof, installing a new kitchen, or perhaps you'll need to replace your water heater. If you have a fund for this, you won't get caught out.
Property Taxes
There is a wide range of property tax rates across the country. Cities have different minimums and maximums, and they might go up or down depending on the county or the area. It's a good idea to check out what the taxes are on the property you want to buy before you commit to anything, as it could be what takes your budget over the limit and means that living there would be uncomfortable – or even impossible – in terms of your finances.
If you think your home's assessed value is too high compared to similar properties in the area, you can file an appeal with the local taxing authority. You can do this on your own to save money, or you can hire a lawyer if required in your jurisdiction. Remember, though, this takes time, and it could be too late by the time you hear back, meaning you've either lost the property you wanted or you've made an offer – or even moved in – before getting a reply. Also, remember that when an assessment is made, the cost of taxes can go up as well as down; is that a risk you're willing to take?
Utilities
Utility bills are generally overlooked until after a home has been purchased, despite the fact that they might exceed annual property taxes by a significant margin. Utility bills, such as those for electricity, can easily top $100 monthly.
Climate, local rates, and individual appliances can all have a significant impact on the overall cost of utilities. According to the U.S. EIA, annual costs vary widely across the country, from nearly $2,000 in Hawaii to $963 in Utah. According to the most recent report from the EIA, published in November 2021, the national average monthly cost of energy was a little over $117.20 in 2020.
Talk to a friend who already lives in the area and has a home there to get an idea of the cost of utilities in the area. Take into account the difference in square footage between their current home and the one you're purchasing. Go online and search for the most reasonable utility providers in your area. Don't forget to look into the best internet providers, as this is just as much a utility as gas and electricity these days. In this way, you can extrapolate the data you need to get a better idea of how much your electricity, gas, water, heating, and cooling is going to cost you. 
Homeowners' Insurance
If you get a mortgage, you will have to get homeowners insurance. But even if you buy your home with cash, you should still have it. You should try to get a policy with a replacement cost. This kind of plan will pay for the cost of replacing items that are stolen or damaged in a fire instead of just giving you the value of the items at the time they were lost.
The Insurance Information Institute says that home insurance costs an average of $1,272 per year. Your premiums will depend on where you live and how much your home is worth. You can save a lot of money by shopping around in person and online. Ask what discounts you can get, like if you have a security system or if you bundle your home insurance with your car insurance.
Also, it's important to know what home insurance won't pay for. Most policies only cover your home and the things inside of it. But if you're buying a condo, the co-op might ask you to add a liability rider in case someone gets hurt on any shared property. If you live in an area where floods or earthquakes are common, you'll need more protection too. This will all need a lot of thinking about to ensure you're paying the right price and getting the right cover.
Appliances
Unless you are buying a newly built home, most homes already have appliances. When people sell their old homes, they sometimes take the appliances with them. Most of the time, when you buy a house, you'll need to buy a washer and dryer for your laundry because the old ones can be taken. Most contracts say that you have to leave the stove, refrigerator, and dishwasher. If the microwave is attached to a cabinet, it usually stays too.
However, even if you don't have to buy new things (and you might want to anyway, so you're not using someone else's old stuff), old things break down often. Every year or so, most people have to replace at least one of their home's appliances. Do you have enough to ensure you are never without your most useful items?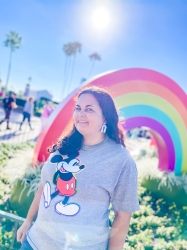 Latest posts by Krystal | Sunny Sweet Days
(see all)