The Risks of Living Without Insurance
Life is sometimes unpredictable, so it helps to have a safety net such as insurance for your life, health and assets. Securing your assets is also an important part of achieving financial freedom. But for some, insurance can seem to be not that necessary, especially for those who do not have a lot of assets or wealth stored yet.
Many people might go without insurance for their health or assets if it weren't required by law in their area or for other reasons that enforce it or make it mandatory to possess. This is because many do not understand insurance products. More often than not, its terminologies, coverage, processes and payment options can be complex. 
For instance, over 70 percent of homeowners in the US do not understand home insurance. Hence, some opt not to get insurance products instead of stressing themselves. But there are risks to forgoing insurance that can affect one's financial wellness, as well as physical health and well-being.
The Protection Insurance Offers
Insurance is meant, in essence, to mitigate the risks posed in daily life. It serves as your "Plan B" when you are caught in a situation that compromises your health, finances or life. There are very logical reasons why everyone must invest in insurance policies early in life. For one, insurance is a lot cheaper if you start it while you are still young.
Here are the major benefits insurance can offer:
Secure Your Assets
Your assets, like your home and car, are among your investments. They make life a bit easier and safer. But they can age over time, and be damaged or ruined. There will also be unforeseen circumstances, like natural disasters and financial emergencies, that can put them at risk. Insuring your assets can help you secure your investment's value. During calamities, if your home or car gets damaged, you can secure funding to repair or replace it, depending on your insurance type.
Helps Maintain Financial Wellness
Financial wellness helps you live your life to the fullest. Managing your expenses, clearing out of debt and investing to build wealth can help you achieve financial freedom and having insurance to cover you and your assets can help you sustain and secure your freedom. Investments involve risks, and these risks can be lowered by backing them up with a good insurance plan based on your lifestyle and investment approaches.
A Safety Net In Case Of Emergency
Things in life can happen unexpectedly, like sickness, accidents, getting laid off from your job or the world market suddenly crashing—all these can affect your finances. Sometimes, it can be difficult to save up, but having insurance can help you navigate and get through these situations better. Life and health insurance can help you and your loved ones during emergencies.
Is Insurance Necessary?
Living without insurance may seem more affordable, as you do not have an additional bill to pay monthly or yearly. But in the long run, it can actually be more expensive than you think. You are exposing yourself and your family to many risks when you choose not to get an insurance plan.
For example, you fall ill and have to go to the hospital. That means you cannot go to work. Not having insurance means you will pay everything out of your pocket. The worst is that you will have to get a loan. The same goes for investing in assets and properties when the market crashes, or you get hit by a calamity. It will become a domino effect, and it will be harder to bounce back and start from scratch again.
When planning your life and goals, it is good to look at the positive side, but it is also necessary to consider the possibility that everything will not always go as planned. Changes and delays will affect you and your finances, and it is always best to be prepared for it.
Avoiding Risks With The Right Insurance
For many who do not understand how insurance products work, it may feel like you are just giving your money to insurance providers who are waiting for something to happen to you. But this is not always true.
It will be a good financial decision if you can find the right financial advisor and insurance provider who can guide you and offer the best insurance that will work for you and your budget. You'll reap its benefits just as when you need it.
Insurance coverages do not have to be expensive. You can find insurance products that will work for your budget and lifestyle and can comprehensively cover your needs. It is also important to be very strategic as insurance rates may vary per type and location.
For instance, in the US, states like Florida, New York and Texas can have higher rates due to the local prices of gas and car parts, among other factors that affect auto insurance rates. In such cases, you can consider a bundle home and auto insurance, which can save you some money.
Additionally, there are many available insurance products that you can now avail of online. This can save you the hassle of reading and signing tons of papers.
Plan For The Future
Your insurance is primarily a contingency plan for you and your family. It serves as a fail-safe or a buffer when things do not go as planned. Insurance is a part of a smart saving and investment strategy. Getting insurance for your property, your life, and your health is a way of valuing and securing your hard work and effort to build your wealth and future.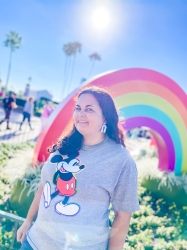 Latest posts by Krystal | Sunny Sweet Days
(see all)