5 Tips for Veganizing Non-Vegan Recipes
Being vegan has become incredibly popular in recent years, as people started to learn more about the ethical and environmental implications of consuming animal products. But just because you are vegan does not mean that you have to miss out on your favorite foods. In fact, with just a few simple tricks, you can make almost any recipe vegan!
To begin with, you should start shopping at vegan stores and focus on veganizing simple recipes that take well to substitutions, such as recipes for cupcakes and soups. Next, it is important to stop being afraid of experimenting, as well as embrace flavors and textures that you are not used to. Other than that, you should look for the best substitutes for common cooking ingredients, such as eggs, butter, and sugar. It will make veganizing recipes much easier! Now, do you want to learn more about veganizing non-vegan recipes? If so, read on! Below, you will find a list of simple tips that will help you do just that quickly and efficiently.
Shop at Vegan Stores
If you want to veganize a few recipes, you should start by shopping at vegan stores. For example, you could buy dark organic cacao chocolate from a vegan candy store instead of looking for one at the supermarket. Doing so has quite a few benefits. First, you will be able to find all the ingredients that you need in one place, which will save you both time and money. Second, you could use it as an opportunity to ask a fellow vegan for advice. Third, by shopping at vegan stores, you will be supporting businesses that care about animal welfare, which is always a good thing.
Focus on Veganizing Simple Recipes
While you might feel tempted to try to veganize complicated recipes right away, it is best that you start with simpler ones. For example, instead of trying to make a vegan version of some complicated dessert, you could focus on making a vegan pizza or a vegan cupcake. Why? Simple recipes tend to take well to substitutions, preventing you from having to bend over backwards to make a specific dish work. So if you have found the answer to the question of why don't vegans eat honey, you can search for recipes that include honey and find an ideal replacement, such as maple or date syrup. Also, it is important to mention that simple recipes usually require less time and effort to make. It is a huge plus in case you are on a busy schedule and do not want to spend too much time in the kitchen.
Be Willing to Experiment
Another great tip that will help you veganize various recipes is to be willing to experiment. It might seem scary at first, but it is actually quite fun once you get the hang of it. For example, if you want to make a vegan version of some chocolate cake, you could try using different types of milk, such as almond or coconut milk. Such simple changes will give the cake a completely new flavor and, if you got the substitutions right, make it more delicious than its non-vegan counterpart. On the other hand, if something does not work out, do not be afraid to try something else. After all, experimentation is the key to success in the kitchen!
Embrace Different Flavors and Textures
Aside from the things mentioned above, you should embrace different flavors and textures. The world of vegan food is incredibly diverse, which means that you are likely to encounter ingredients that you have never eaten before, ranging from rare fruits and vegetables to milk and different kinds of sugar.
Keep in mind that it takes time to get used to different flavors and textures, so do not be discouraged if something does not taste exactly as you want it to at first. Sometimes, frying it for just a bit longer or using a specific spice to season it is all you need to do to make it taste incredibly delicious. And if you end up disliking a specific ingredient, it is perfectly fine, too. Next time around, you are just going to go with a different substitute. Soon enough, you should be able to find one that you really like!
Look for Substitutes for Common Ingredients
Last but not least, you should make a list of substitutes for ingredients that you use on a regular basis. To give an example, eggs can be replaced with bananas, applesauce, or starches, while regular butter can be swapped with refined coconut oil or nut butter. In case you do not know where to start, look to vegan cooking books or the internet for guidance.
In Conclusion
As you can see, veganizing non-vegan recipes is not as difficult as it might seem. For starters, you need to start shopping for vegan ingredients at vegan stores, embrace different flavors and textures, and focus on veganizing simple recipes. In addition to that, do not forget about the importance of finding substitutes for common kitchen ingredients and being brave enough to experiment with various ingredients.
While eating vegan might take some time to get used to, you should stay determined and motivated. Once you master the art of veganizing recipes, you will be able to enjoy all of your favorite foods without harming animals or damaging the environment, which definitely makes it worth the hassle!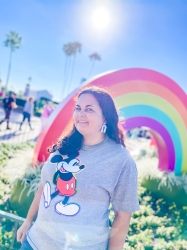 Latest posts by Krystal | Sunny Sweet Days
(see all)