6 Ways To Upgrade A House For The 21st Century
When you buy a home today you are making a huge financial investment for your future. Becoming a homeowner allows you to create a nest egg for your retirement or funding for your children's college education.
To get the most from your home and the greatest return on your investment you need to make upgrades to the home that does more than bring it up-to-date, they help prepare for the future. Here are six key home improvements that will give you futuristic features to enjoy while helping you build equity in your investment.
Add Solar Panels To Your Roof
The best future-proof investment you can make in your home is adding solar panels to the roof. Generating your electricity supply on-site is going to become a highly-desirable feature for homes of the future, and a great way to save money over time. The reduction in your energy bills helps this investment to pay for itself.
Finding the right home for solar power can be a challenge. Not only do you need a suitable roof, but you need the right location for hours of daily sunshine to maximize the return on your investment. The homes for sale in Greenville, South Carolina are perfect candidates for home solar. C
Check out the property on EZHomeSearch to find out more. They can put you in touch with real estate agents in Greenville that will help you find the perfect property for home solar or even a home that has already had it installed.
Install Ground Source Or Air Source Heat Pumps
Heating, Ventilation, and Air-Conditioning (HVAC) are one of a home's most important systems. The future demands that we change how these systems are powered and how they operate to protect the environment and reduce our dependency on fossil fuels. Heat pumps that draw heat from deep in the ground, or warm fresh air from the outdoors, are going to be a big part of that future.
These systems use a small amount of electricity to warm the air in the home and pump it into each room. Not only do they use much less power, and rely on electricity rather than a fuel like natural gas or oil, but they also take up less space.
Making the switch from a traditional heating system to a heat pump gives you back space in every room, and frees up storage space as water boiling systems and pipework can be removed too. These systems save money, space, and the planet and will be a common sight in homes built in the 21st Century.
Bring The Inside To The Outside
The spaces around our homes often go overlooked and underutilized. The area around our homes is high value, and small investments in these places can yield big returns. A garden or a yard should be more than a nice view from the window, it should be a part of the home and a place where the whole family comes together.
Outdoor eating and entertainment spaces help bring the inside to the outside, creating a destination for people to congregate around. Do not stop at a seating area like a decking or a patio, and go a step or two further. Make a space to cook outdoors, and not just a barbeque or grill. Create food preparation and storage spaces by your outdoor eating area to make the most of the summer and spring.
Fire pits are also a great addition that helps you get more from your garden. They can keep you and your family warm when the sun goes down, and extend your al-fresco entertaining time into the night and under the stars. Not only does this make your outdoor space more usable, but it also makes it more desirable too, and has a higher value.
Get Smart
Have you heard of smart homes and smart devices? This home upgrade has been talked about a lot, but many homeowners still do not know what it means or what smart tech has to offer them. Smart devices and appliances are going to become a more common sight in homes in the next few years, and you may already have smart-enabled devices in your home that you are underutilizing.
Devices like Google Home and Amazon Alexa are popping up in every room, but they are more than just a novelty or a media player. When combined with smart devices like lightbulbs and power sockets can give you voice and app control over any device. Fully smart-enabled devices and appliances have even more features that you can use.
The latest refrigerators can communicate with you over the internet. They can monitor the food and beverages inside them and notify you when you need to buy milk, for example, or stream live pictures from inside so you know what to pick up from the store on the way home. This is Jetson's territory. The future has arrived, and it is a fridge that doesn't let you forget to buy milk on the way home from work.
Include 21st Century Bathing In Your Remodel
The future is going to be a much cleaner place, and not just on the streets. Personal hygiene had become a form of self-care, and rightly so. We are spending more time in our bathrooms than ever before cleaning, exfoliating, toning, and moisturizing. The bathroom has become the most critical room in the home.
For a home bathroom fit for the future, consider making a few tweaks or even a full remodel to bring your bathrooms up to date. Ensuites with sinks and cabinets for two are not just a modern addition, they are convenient and time-saving too. Modern showers and shower rooms are highly desirable features that bring both form and function to a dull bathroom space.
Zero-threshold showers are becoming a popular addition to people's forever homes. They are stylish, functional, and future-proof. With no lip or edge to the shower basin, they are safer too, preventing slips and trips in the shower. Larger showers with added features like steam or jets are highly-valued and futuristic, and a zero-threshold shower gives you the space you need to bring these additions to your bathroom.
Bring The Outside Inside
Not only do modern homes use their outdoors as living spaces, but they also bring nature indoors to add color, texture, and pattern as well as several other hidden benefits. Plants like Aloe Vera purify and scent the air and require very little maintenance. Their leaves can also be harvested to make creams and gels if you are crafty.
Herbs and even some vegetables can be grown in the kitchen, using plants for decor and as fresh food storage. Tomatoes, chilies, bell peppers, and green beans can all be grown on a window sill while indoors. Vertical gardens are ideal if you have a large window. You can create an indoor greenhouse serving you and your family fresh foods. This cuts down on your grocery bill and trips to the store.
Make these upgrades to your home and you are preparing it for the future. Not only that, but you are increasing the value of your property and building on the investment you have already made when you bought it. Plan for the future with home improvements like these that are fit for the 21st Century.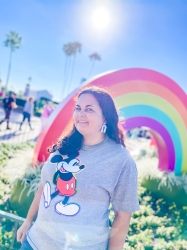 Latest posts by Krystal | Sunny Sweet Days
(see all)