Why Every Homeowner Should Add an Ensuite to Their Master Bedroom
The addition of an ensuite can be a huge benefit to you as a homeowner. If you have moved into a home that doesn't already have one, then it should definitely be at the top of your home improvement wish list. Here are the reasons why. 
It Eases the Morning Rush
If you have a large family, then you probably know the pain of queueing for the bathroom in the morning or hammering on the door because you fear being late for work. As if mornings aren't bad enough without all that! You can start your day off better if you have an ensuite as you won't have to spend as long queueing for the bathroom so you will have more time for other things, like having a lay-in.
It Is Convenient
Having to get up in the night and walk along the corridor to the bathroom, or worse, go up or down stairs is not very convenient. It can be cold in the winter months, and even in the small hours, you could find yourself having to wait for your turn. If you have an ensuite you don't have to worry about doing this anymore. It is so much more convenient to have an ensuite in your master bedroom that you might start to wonder how you ever functioned without one.
Easy Access
There will be times when you need to get to the toilet quickly — for example, if you have a sick bug or you enjoyed several pints and a hot curry the night before. Having easy access at times like this is necessary, especially if you don't want to have to clean up bodily fluids from the carpet if you don't make it in time.
It Will Increase Your Privacy
If you have to share a bathroom you may find that other family members need to be in there with you. For example, there is no chance of having a long bath if you are being disturbed by people who need to use the toilet. There comes a point when the kids are too old to be in the bathroom with you and you want your privacy. Building an ensuite is an effective way to achieve this.
It Will Give You a Sense of Luxury
Even in this day and age, an ensuite can give you a sense of luxury, especially if you aren't used to having one. An ensuite can allow you to spend as much time as you want to in the bathroom. If you enjoy having a long bubble bath after a long, exhausting day then having an ensuite will allow you this luxury. It may be an occasional treat now but having the chance to indulge yourself more regularly will be a wonderful way to alleviate your mood and give yourself the treat you deserve.
It Can Make Your Home Feel Bigger
Having an extra room that you make effective use of can make your home feel bigger. You can create the illusion of space in your ensuite by installing a wet room rather than a bath and using light colours.
Adding an ensuite means that you can add more bathroom storage and spread yourself out more easily. Things such as towels and bath products that had previously been cluttered into one bathroom can be spread out which gives you a sense of space.
It May Not Take Up as Much Space as You Think
If you have a small master bedroom, you may think that you don't have enough space to install an ensuite. However, most experts will tell you that you only need to allow a space of approximately 0.8m by 1.8m to fit in a toilet, basin, and shower. This means that you could get creative with your ensuite options. For example, taking out a built-in wardrobe could give you the space you need for an ensuite. Alternatively, you could consider taking out a chimney stack or taking space from an adjacent bedroom.
It Will Bring Your Home into the 21st Century
Gone are the days when people were happy to live in a house with a single upstairs bathroom and builders have realised this. In recent years it has become more common for builders to build ensuites as standard and therefore most new homes have them. If you have an older-style property, then keeping up with the times means installing an ensuite. This gives your home a more modern feel and helps to ensure that your home won't look outdated.
It May Be Cheaper Than You Think
Many people are put off the idea of getting an ensuite added to their master bedroom because they think it will cost a lot of money. However, there are ways to keep the costs down. Don't settle for the first quote you get. If you research plumbers near me you will find a long list of plumbers in your area whose costs may vary wildly, especially if you live in a large city where your research is likely to come up with a huge number of plumbers near me who will all be vying for your business.
The cost will vary depending on what style and design you have set your heart on. A basic ensuite could cost you as little as £3,000 if you have simple tastes or you find a good bargain. However, you can spend a lot more than this for a top-of-the-range option.
It Will Increase the Value of Your Home
Whatever you spend you are likely to make your money back when you sell your home. It is estimated that adding an ensuite can add up to up to 5% to the value of your property. This means that if your home is worth £200,000 you could add £10,000 by adding an ensuite.
If your home doesn't sell as quickly as you want it to then you may feel you need to lower the asking price. This can be expensive and demoralising but if you have an ensuite you may not have this problem. Buyers prefer properties with ensuites and adding one means that you are likely to get an offer more quickly and be able to accept a better offer than you may have been without one.
It Can Be Cost Effective Compared to the Alternatives
If you need an extra bathroom you don't have to add an ensuite to your master bedroom, but it can work out considerably cheaper than the alternatives. For example, it is estimated that taking away a whole bedroom to create an extra bathroom could cost you 15% of your home's value on top of the amount it costs you to build the bathroom. At one time it was popular to add an extension to your home to create a bathroom. However, this could cost a small fortune as you will have to build the extension and then pay for the bathroom. Unless you are building over a garage, you will then be left with an additional bathroom on the ground floor which may be less convenient.
These are just some of the reasons why every homeowner should add an ensuite to their master bedroom. Perhaps it is time to take the plunge yourself.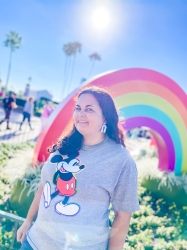 Latest posts by Krystal | Sunny Sweet Days
(see all)