Unique and Personalized Ways to Honor a Dying Loved One
When a loved one is passing away, it can be a very difficult time with many emotions. Whilst it is never easy, once the pain and sorrow start to pass, it can be a beautiful time to spend your last moments together. If it is possible, you should discuss your loved one's wishes for their funeral and any other memorials which they want. Funerals, whilst of course being a sad occasion, can also be a special opportunity to remember your family member or friend and honor their memory and the things which they loved. It is really important to carefully plan a funeral and think about other ways in which you can memorialize your loved one.
If you have someone in your life who is near the end of their life or has recently passed away, here are some unique and personalized ways to honor them. 
Plan the Perfect Funeral
It may not seem like it with all of the difficult emotions you are experiencing, but if you are able to plan your loved one's wishes side by side with them, it is a wonderful opportunity for giving them the send-off which they deserve. Funerals are a time for reflection, for consolation, but can also be an opportunity for remembrance and celebration. Too few people get to plan their own funeral, and it doesn't have to be a sad affair. We all want to know that we will be fondly remembered and that our final wishes will be respected, so take the time to speak to your loved one about what they would like at their funeral.
There is so much to consider when planning a funeral, from flowers to music, but every detail is important for ensuring that your departed loved one's funeral is absolutely perfect. Ask them about their favorite songs, who they would like to invite to the funeral, and who they would like to speak to. If your loved one is not able to communicate with you in their final days, speak to the people closest to them and find out what songs, flowers, poetry, and prayers are most important to them.
Give them a Meaningful Resting Place
If you are able to communicate with your loved one before they pass away, they will be able to tell you their final wishes with regard to where they would like their final resting place to be. Most people who wish to be buried will have already purchased their spot in the cemetery, and this is often beside other friends or family members who have already passed away. If they haven't, and you know that they wish to be buried, pick a cemetery and a spot which is in beautiful surroundings and where you will be able to come and lay flowers and spend some moments in memory.
Cremation is also a common choice for many people and so choose an urn that has meaning for your loved one. There are many unique urns available which will incorporate your loved one's favorite colors, or even their favorite sports team or hobby. Keeping the ashes of a departed friend or relative in your home is a beautiful way to remind yourself daily of them and to reflect on the happiness they brought to you in life.
Donate to their Favorite Cause
One really lovely way to honor your departed loved one is to donate money to their favorite charity or cause. If your relative or friend was involved in a particular organization, then you can give a donation, which will help that organization to continue with their good work. Many people ask for donations at the funeral so that guests can do something special in memory of the departed. Your loved one may leave some money or possessions to their favorite causes, so if you are the executor of their estate, make sure that their wishes are carried out.
Create a Memorial
A memorial in your loved one's name is a really special way to make sure that they are remembered and honored forever. If they had a favorite park, then you can pay for a bench to be put in their favorite spot or have a plaque that memorializes them in a place that was special in their lives. Whether this is a local pub or a favorite spot in nature, it is a great way for people to stop and think about how special they were. You can also create a memorial website where friends and family can post memories or messages so that you can all share your thoughts.
The passing of a loved one is not something that anyone wants to think about, but it is so important to look past your own feelings and take steps to honor this special person. Organizing the perfect funeral and resting place and memorializing them as they deserve are wonderful ways to keep their memory alive. Follow these tips and create something truly special for the special person in your life.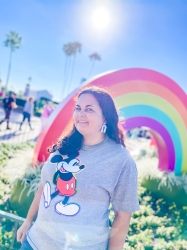 Latest posts by Krystal | Sunny Sweet Days
(see all)