Thinking of Buying Property Overseas? Read This First
If you are looking into buying property overseas, then now is a great time to consider biting the bullet. COVID19 has turned the global property market into an attractive option for investors. Whilst care needs to be taken given the volatile nature of our COVID19 global economy, property can be a great way to diversify your investment folio. Like all investments, there are some risk factors that need to be considered. It is also important to know what options are out there when it comes to property on the global market.
The Good
With an abundance of property websites showcasing property from across the globe, it's never been easier to take a look at what's on offer. The volatile market thanks to COVID19, lends itself to some attractive entry points for potential investors. We are also seeing lenders being more liberal with their eligibility criteria, and record lows in interest rates on loans.
International investing can put the exchange rate on your side. Both the purchase itself, and steady returns can benefit from a favourable exchange rate. Historically, property has proved to be a strong investment with lower risks, making it a good option for those new to investing. Some may also find the fact that you are buying an actual bricks and mortar product, rather than numbers on a screen or paper stock, more comforting. This can also act as a form of protection against inflation for your finances.
There are a plethora of tax benefits associated with property investing. From maintenance to depreciation, your accountant will likely be able to make any property investment work in your favour at tax time.
With COVID19 preventing most international travel and relocations, you may have had to put the breaks on plans to move to another country. However, that doesn't mean you can't plan for a post-COVID world, and investing in property in the country you're planning to move to can make for easier VISA access and residency status.
The Bad
Don't assume that knowing your way around the tenancy laws in your own country means that you know the rules in other countries. Doing your research and finding out about local government authorities and rental agreements is crucial if you want a hassle-free investment experience.
As well as investment and tenancy laws, ensuring you're up-to-date on your knowledge of exchange rates and fees associated with international purchasing could save you from some unexpected surprises when it comes to settlement. As mentioned above, exchange rates can definitely work in your favour; however, it is worth noting that they play a huge role in determining the profitability of your investment. Knowing whether you are financially stable enough to cope with the ebbs and flows of interest and exchange rates is essential.
Bear in mind that, as a remote investor, you may lack local knowledge that might impact your buying decisions. Making sure you do thorough research about the areas in which you are considering investing is important. Similarly, being remote presents problems from a practical point of view in terms of finding, managing, and maintaining your property. Finding a property management solution that works for you, and is reliable, can make this aspect of overseas investing much easier to work with.
Tips for Avoiding Problems
Getting as much information as possible about your future investment is the primary way you can prevent any unexpected issues.
Exploring the housing market, economic growth, and property and rental performance is a great place to start when attempting to identify a strong investment opportunity. Researching tax implications, local laws, and government regulations is also vital to ensuring you know your rights as a landlord, both at home and overseas.
Investing Options
If you're looking for a way to invest in property overseas that doesn't require considerable capital, or are new to the market and want a bite-sized taste of what property investment is like, then crowdfunding investment options might be for you. Allowing you to buy and sell 'pieces' of property, these platforms behave more like a stock market than a real estate site.
Individuals can decide how much or how little they would like to invest in any given property on the platform and are then able to receive the percentage of return applicable to their level of investment. This allows investors to diversify their portfolios without having to increase capital.
Commercial Options
Similar to the crowdfunding options, there are platforms that make investing in commercial opportunities overseas more accessible. Hotel room or apartment investing is another popular option and allows you to purchase shares in a hotel room. You then receive the return on any revenue from the room, as well as any profit made when you come to sell. A side bonus is the fact that you are often able to holiday for free for a few nights per year, depending on the size of your investment.
As with all investments, there are risks, and it is essential to really do some homework before launching yourself into a hotel crowdfunding project. The company's financial performance over the last few years needs to be considered, as does the tourism industry in the area.
Summary
Whilst investment in the international property market does carry some risks and challenges, most of these are able to be overcome by arming yourself with information. Doing your research will go a long way to mitigating any risks associated with remote investing; from the impact of rates on rental return and profitability to the practical issues that arise from your not being in close physical proximity to the property.
With an increase in the number of people wanting to break into investing, with reduced capital, several options are emerging, making overseas property purchasing easier and more affordable. As with any investment, these are not risk-free, but they certainly present themselves as an appealing option for those new to the housing arena.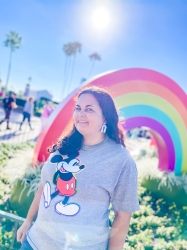 Latest posts by Krystal | Sunny Sweet Days
(see all)