New Year, New You: The Best Selling Healthy Living Products on Amazon
New year, new you…right?! The beginning of a new year can be tricky and overwhelming for some, but these are a few ideas to help you stock up on healthy items to make you feel good this year. From books, vitamins, and healthy living items, here are some of my favorite picks to get started on the right foor this year.
Books
Whole 30: The 30-Day Guide to Total Health and Food Freedom: This is the Kindle version of the Whole 30 book, but there are paperback and hard cover versions of the book as well. This book teaches people how to do the Whole 30 diet and weight loss plan, which is extremely popular. If you're interested in starting a Whole30, make sure to visit my Whole30 page with more ideas and recipes.
Start Where You Are: A Journal For Self-Exploration: Journaling is another important part of the health industry, both for physical and emotional health. This is a best selling journal on Amazon, providing blank pages for writing, along with some writing prompts for self improvement.
Home
Aromatherapy Essential Oil Diffuser: Essential oils are often used in natural health remedies, whether dropped in a bathtub or mixed into homemade beauty products. Another way they can be used is in aromatherapy, helping with emotional stress, anxiety, depression, and many other issues. This is a best-selling oil diffuser on Amazon that works with essential oils for aromatherapy purposes. You can find my favorite essential oil blends and favorite tips for using oils on my essential oils page.
Himalayan Salt Lamp: Himalayan salt lamps are very popular for helping with anxiety, stress, depression, heart disease, fatigue, insomnia, and loads of other mental and physical health conditions. The WBM Himalayan salt lamp is hand-carved and includes a natural glow. It is 9 inches tall and weighs no more than 11 pounds.
Meal Prep
Spiralizer Tri-Blade Vegetable Slicer: Using vegetables as pasta is getting popular in the health industry, both for cutting carbs and for diets like low-calorie, paleo, and keto. Spiralizer is the leading company for vegetable slicers that turn squash and zucchini into pasta. This one also makes other types of slices in vegetables.
Crock-Pot 6-Quart Cook & Carry: This slow cooker is perfect for bringing to potlucks and barbecues, or for making a healthy meal at home. Slow cookers allow you to save time by cooking your dinner during the day while running errands or working, and lets you make healthy meals at the same time.
Reusable Food Storage Containers: If you have readers that often do meal prepping and meal planning, these food storage containers are perfect. They are best sellers on Amazon and come with 10 containers that contain 3 compartments in each one. They can be used for kidsí lunches, work lunches, chopping veggies, and saving leftovers.
Fitness
Fitbit Charge 3 Fitness Activity Tracker: Fitbit is definitely one of the top-rated fitness trackers sold on Amazon. The Fitbit Charge model is a best selling product that includes an OLED display, tracking distance, steps, and calories burned, and has sleeping tracking as well.
Ab Carver Pro: With fitness equipment and accessories, the Ab Carver Pro is one of the best-selling products on Amazon. This is $39.99 when buying ti new, and allows someone to work on their abdominal muscles form the comfort of their own home. It is small enough to fit anywhere, from a closet to underneath the bed.
Self Care
Dead Sea Mud Mask: This is one of the top-rated masks on Amazon, providing a way for your readers to reduce wrinkles, clear up acne, and minimize their pores. The Dead Sea Mud Mask comes in a 8.8 ounce container and is ideal for improving their skin and complexion. You can also try this men's face mask that we recently reviewed!
Aztec Secret Indian Healing Clay Deep Facial Mask: Another popular facial mask that helps with the health of the skin is the healing clay facial mask by Aztec Secret. This mask is inexpensive, top-rated, and provides extreme pore cleansing. This product contains no animal products and was not tested on animals.
What are your favorite items for getting back on track in the new year?
New Year Resolutions Ideas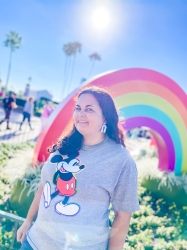 Latest posts by Krystal | Sunny Sweet Days
(see all)