6 Tips for Choosing the Right Optometrist
Choosing an optometrist can be a daunting task. With an increase in eye doctors offering online or clinical services, finding the right fit takes some research. Your eye-care concerns should guide you in selecting a doctor specializing in the field. Past and current patient references can help you in making your decision. In this article, you'll learn five factors to consider when choosing an optometrist.
Eye Care Needs
There are many reasons people look for an eye doctor. For instance, your concerns could be finding the right fit eyeglasses, contact lenses, or visual acuity testing for advanced services for treating or managing ocular health. You should ensure you know your needs before choosing an optometrist.
Some eye doctors specialize in specific conditions, so it's essential to verify if your doctor of choice has essential technology and experience for your eye needs. For instance, a neuro-optometrist specializes in examining and measuring eye dysfunction (visual deficits) that can result from injuries or minor concussions.
Special Training and Eye Care Credentials of the Optometrist
The physician you select should have specialist qualifications to treat your particular ocular condition. In many doctors' offices, you'll see licenses, training credentials, and college diplomas hanging on the walls or in the waiting rooms of the optometry practice. Before booking an appointment with the eye doctor, you can explain your concerns to the staff so that they can advise you well.
States have varying requirements for an optometrist to get a license to operate in their regions. Also, eye doctors require essential insurance like malpractice insurance and accreditations to open a clinic.
Accessibility and Availability of the Doctor
An easily reachable eye doctor is an ideal choice. If you need basic vision testing, comprehensive eye examination, or advanced treatment for your ocular illness, the optometry specialist should have hours that can accommodate your schedule. Also, the location of the optometry clinic is essential since it determines how long it can take to get to the office and by which means of transport. The optometry practice should be easy to reach in case of emergencies.
You can ask family doctors, friends, and family members to recommend you to an optometrist. Also, you can search for eye doctors in your region. For example, a simple search for a neuro-optometrist in Denver or your area can give you a few options for eye doctors in your area.
Reputation and Experience
Finding a knowledgeable eye doctor with years of experience is essential to getting quality eye care treatment. Also, the supporting staff needs to be friendly and help you set appointment dates. The team will keep you updated on insurance policies and how you can use them to access treatment.
To find out the reputation of an optometrist, you can ask friends and family who've received treatment from optometry practice in the past. You can also check the practice website to see other patients' reviews.
Eyewear Collection
Many optometry practice clinics have an eyewear collection. The collection should provide the right fit for your vision prescription, durable and stylish. Having an array of eyewear to select from eases the stress of looking for them in other places. Also, the doctor or other staff can help you choose the best eyewear.
Equipment
Your eye doctor should have the necessary equipment to examine your eye condition. If your doctor lacks tools to use, you may not get the correct diagnosis. Also, optometry practice needs to have software to keep clients' data and records for easy retrieval.

An optometrist examines and treats primary eye illnesses. When looking for an eye doctor, you should consider your eye care needs, accessibility, and qualifications of the optometrist.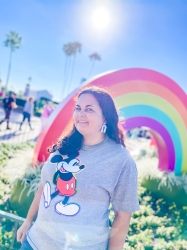 Latest posts by Krystal | Sunny Sweet Days
(see all)