The Top Sleep Safety Tips You Need To Know
If you are a new parent, your top priority is keeping your child safe. Because your child cannot move very much, you may believe that he or she will have a difficult time getting into any trouble. However, you might be surprised to hear that a shocking number of children suffer accidents when their parents put them to sleep. Therefore, it is important for you to think about sleep safety tips. Even though you probably are thinking about when to stop rocking baby to sleep, you also need to think carefully about your baby's sleep environment. What are a few of the most important tips you should follow if you want to keep your baby safe?
Co-Sleeping Is Not a Good Idea
There are a lot of people who look at adorable pictures of parents sleeping with their children and think they want that. There are a number of reasons why you should not sleep in the same bed as your child, but if you have a newborn baby, this is a serious safety hazard. When you fall asleep, you may not know if you roll around in your sleep. If you roll on top of your baby, you will suffocate him or her. Then, when you wake up, you will realize your baby is not breathing, which can be absolutely devastating. This is a tragedy that happens too often, and it can be avoided if parents simply remember that they should not sleep in the same bed as their newborn baby.
Put Your Baby on His or Her Back
When you put your child to sleep in his or her crib, make sure you put your child on his or her back. You may think that it is more comfortable for your child to sleep on his or her side; however, if your child rolls onto his or her stomach, he or she will suffocate. Your baby's neck muscles are not strong enough to lift up his or her head. Therefore, if your child is face down, he or she will not be able to breathe. Always put your child on his or her back to go to sleep.
Limit the Toys, Blankets, and Pillows in the Crib
You should limit the number of toys, blankets, and pillows in the crib. Even though your newborn baby is not going to move very much, you do not want him or her to accidentally put his or her face in a pillow or blanket. This could suffocate your child, which is something you need to consider. Even though you may think it is great to have a bunch of extra items to entertain your baby, it only creates safety hazards. The same thing is true when it comes to toys. You never know if your child could get in trouble playing with a toy in the crib. Your child may choke on something, and your child may suffocate if he or she buries his or her face in the toy.
Prioritize Sleep Safety
Ultimately, there are a lot of tips you need to follow if you want to make sure your baby is safe when you put him or her to bed. Even though you might be tempted to sleep with your child as a way to bond with him or her, you never know if you will roll over on your child and suffocate him or her. When in doubt, make sure your child has a clear path for his or her nose and mouth. If you have questions about how to put your child to sleep safely, you should talk to your pediatrician to learn more.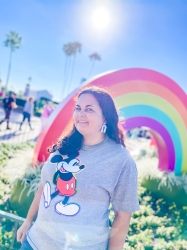 Latest posts by Krystal | Sunny Sweet Days
(see all)