How to Educate Yourself During Summer Vacation: A Full Guide
Summer vacation is one of the most awaited seasons for students! It's time to hit the beach, soak up some sun and forget about school for a while…or not?
Let's face it, learning shouldn't stop just because classes are out. Summer break can be an excellent opportunity to educate yourself on subjects outside of your curriculum.
But where do we start? It can be overwhelming to decide what skill or knowledge you want to acquire during summer vacation.
We'll cover here a full guide on how to educate yourself during summer break effectively. So grab a pen and get ready for some productive fun!
Set Goals
One of the best ways to make sure you continue learning and advancing your education even during summer vacation is to set goals for yourself. Doing so will help you stay on track and motivated, and ensure that you make the most of your time off from school.

When setting goals, it is important to be realistic and specific. For example, rather than simply stating that you want to improve your writing skills, identify a particular skill or area you want to work on, such as grammar or sentence structure. Then, decide how often you will work on this goal, whether it's every day for 30 minutes or three times per week for an hour.

It can also be helpful to set deadlines for your goals. This will give you a sense of urgency and help you stay on track. For example, if your goal is to read 10 books over the summer, decide when you want to have this goal accomplished.

Finally, it is important to share your goals with others. This accountability will help keep you motivated and on track. Tell family and friends about your plans, post them online, or find a study buddy who is working towards similar goals.
Make a Schedule
If you want to make the most of your summer vacation, you should consider making a schedule. This will help you ensure that you're getting the most out of your time off from school.

Decide what you want to accomplish. Whether it's catching up on reading, taking a course, or learning a new skill, make sure you have a goal in mind for your summer break.

Don't forget to include leisure activities in your schedule so that you can relax and enjoy yourself. Your schedule should be flexible enough to accommodate unexpected events or changes in plans. The sooner you start planning, the more time you'll have to enjoy your summer break!
Take Online Courses
If you want to learn something new during summer vacation but don't have the time or money to attend a traditional brick-and-mortar school, consider enrolling in an online summer school or taking online courses. Many online courses are affordable, and you can often complete them at your own pace.
Decide on a Topic
Choose a topic you're interested in. There are online courses available on almost any topic imaginable, so you can easily find one that piques your interest.
Research Available Courses
Once you've chosen a topic, spend some time researching different online courses that are available. Read reviews from other students to get an idea of which course is right for you.
Consider Your Schedule
When you're taking an online course, you'll need to be able to dedicate enough time to complete the assignments and readings. Make sure you'll be able to fit the course into your summer schedule before enrolling.

Finally, enroll and get started! Once you've found the perfect course, it's time to enroll and get started learning!
Attend Workshops and Seminars
One of the best ways to learn new skills and information during summer vacation is to attend workshops and seminars. These can be found at many community colleges, universities, and other educational institutions.
Many times, these are offered for free or at a very low cost. You can usually find a list of upcoming workshops and seminars on the institution's website. Some examples of topics that you might find covered in a workshop or seminar include:
writing skills
time management
computer programming
financial literacy
relationship building
These are all great topics to learn more about during summer vacation! If you're not sure which workshop or seminar to attend, ask a friend or family member for their recommendation.
Learn New Skills During Summer Vacation
Utilize your summer vacation to learn a new skill and make lifelong memories. Grab a few friends or family members and take a class together. It's a win-win! Make the most of your summer and take the time to learn something new.
Try it today and experience the pride of mastering a new skill!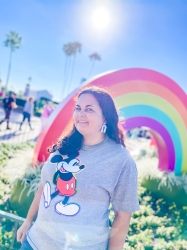 Latest posts by Krystal | Sunny Sweet Days
(see all)