Necessary Items To Protect Yourself And Your Family This Summer
The long wait for summer has finally ended, and schools are out for a while now. This means lots of quality time together as a family and lots of time out in the sun. Whether you are just hanging out in your garden, hitting the beaches, or exploring another country, there are certain things you need to keep your family safe.
Here are 5 necessary items to protect yourself and your family this summer.
Sunglasses
Sunglasses are another necessary item for the summer, and you should aim to get a good quality set of glasses for the whole family to protect everyone's eyes. You don't need to spend a tonne of money just to get a suitable pair of sunglasses, and often you can find deals on websites such as https://www.sharkeyes.com that have both stylish and affordable options. Be mindful of how much money you spend on your children's sunglasses, as they tend to have a habit of outgrowing them or breaking them pretty quickly.
Suncream
The first thing that will come to mind when you say the words safe and summer together in a sentence is suncream. While the kids might be resistant to sun cream, it is vital for their health that they put it on. Sunburn can be extremely painful regardless of how old the kids are, and the last thing you need is to have your child in pain when they are supposed to be living their best summer life. Be an example to your kids and make sure you are putting on suncream too, as kids are always watching and learning the behavior of the adults in their lives. Sun Cream will stop sunburn, sunstroke and reduce the likelihood of getting skin cancer later on in life and so the importance of sunscreen can not be overstated.
Ocean Friendly Footwear
If you plan to spend time near oceans, lakes, or any other swimmable bodies of water, then it is a good idea to get ocean-friendly footwear. There are a lot of rocks, shells, pebbles, sea urchins, and other sharp things lurking around at the bottom of the water, and if you happen to step on one of these without footwear, you can cut yourself really badly. Often these things are so sharp that you might not even realize that you have cut yourself. Also, it is generally a lot more comfortable to explore the water with ocean-friendly footwear because you can stand with confidence without wincing on every pebble you step on. You might get some pushback from the kids on this one, particularly if you have teenagers, as the shoes may not fit their street cred, but it is worth bringing them ocean-friendly footwear in case you go on any water excursions where it might be mandatory.
Keys And Valuables Holder
When going out and about with your family this summer, you should make sure to keep your keys and other valuables as safe as possible. Pickpockets and bag snatchers know the prime places to work, and they will always aim for tourists. Even if you are not a tourist, you should still do what you can to keep your items secure. If someone does snatch your things and you are abroad or somewhere far away from home, this can cause great difficulty and inconvenience for you and your family. As a result, companies have come up with designs to fool snatchers; for example, one company has created an empty sunscreen bottle that is designed for your keys, jewelry, cash, and wallet to fit inside. That way, if you are on the beach and that sunscreen is out with you, any potential thieves will pay it no mind. Valuable holders such as that can be found online and tend to be inexpensive.
Hats For All The Family
This last point is nice and simple; all you need to do is get everyone a hat or a cap to keep them protected from the sun. It's a great way to keep the sun out of your eyes and your scalp away from any burning rays. Hats are proven effective in reducing the chance of sunstroke. If you have teens, then you should probably let them choose what hat they would like; otherwise, you will see that the hat ends up crumpled in a backpack, never to be used again.
Summer is a wonderful time for families to spend quality time together and to make meaningful memories with one another. To make sure you and your family have a nice time together, use these essential items to keep you all safe this summer.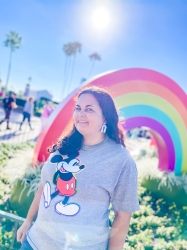 Latest posts by Krystal | Sunny Sweet Days
(see all)