What You Need to Know in Setting a Home Renovation Budget
For homeowners, renovation is an exciting, fulfilling, but challenging task most of them can experience in their lifetime. It is one of the best ways to upgrade or update any parts of their house that have already shown their age. The only problem is, setting up the budget right from the start is an overwhelming task alone.
Without proper budgeting and planning, your home renovation can spell disaster if not done correctly while depleting your bank account. In this guide, we'll discuss setting up your home renovation budget.
In addition, we will also discuss a lot of things that can help you fast-track your progress while having the smoothest time possible. Yes, you might consider professionals with a real estate license in California or any other state. By the end of this guide, you should be able to execute a proper budgeting plan for your home renovation project.
5 Tips on Setting a Home Renovation Budget
While there are plenty of guides on how to budget your home renovation successfully, we've done the hard part and listed 5 of the most important things to consider when setting up your home renovation budget. You can discuss this with professionals with real estate license in California. So, check it down below for more.
TIP #1: Setting Up Your Priorities
One of the first things you need to do when setting up your home renovation project is to set up your priorities. Ask yourself what areas of your home need renovation and improvement. For example, do you have to renovate your bathroom and add cabinets or drawers? Or your bedroom needs a facelift as your family is constantly growing?
Once you've known what areas need major upgrades and improvements, you can set yourself up by searching for the potential cost of materials and labor with each renovation project. This way, you get a good idea of how much money you need to spend before your bank account runs dry.
TIP #2: Setting Up Your Budget
How can you do your home renovation project without setting up a proper budget? Once you have a clear idea of which renovation project you will be starting, the next best thing to do is research the materials and labor costs.
One of the best things you can do is research online or contact your local dealers on potential deals. Knowing the average costs of your materials can help you set a more realistic budget while avoiding surprises down the road.
TIP #3: Contingency Plan
No home renovation project went smoothly within the allotted budget. As a result, homeowners are often shelling out more money than they should outside of the budgeted plan. As a result, we can recommend having a little bit of money outside of your real budget for each home renovation project.
Why? One of the reasons is that unexpected problems may arise along the way. For example, there are structural issues during the renovation process or unforeseen changes. A good rule of thumb is to set aside 10 to 15% of your entire budget for contingencies to avoid going over your budget.
TIP #4: Consider Financing Options
Home renovation projects are costly investments. And if you don't have the budget ready, you might want to consider financing options. One of the best things you can do is research online and look for financing options like personal, home equity, or credit loans.
Once you've figured out your best financing option, understanding the terms and interest rates is the next best thing to do. This recommendation will give you a better idea of what type of financing is the best for you.
TIP #5: Prioritize Your Renovation
It is important to note that all home renovation projects take time. As a result, we recommend prioritizing the ones that need renovation and improvement. For example, if you are already experiencing leaks and floods inside your home, replacing your rooftop with new ones might resolve the issue, or have a professional do plumbing work.
Besides, if you're renovating your home to provide a better environment for the rest of your family, prioritizing the important ones should be the best way to go. Another good example is that a kitchen or a bathroom renovation will likely have a greater impact on your home and add value than a bedroom renovation. When you prioritize the needs over the wants, it sets you up for success while still staying within the budget and achieving your goals.
Conclusion
Setting up your home renovation budget can be a bit challenging and overwhelming to start. However, it is one of the most important parts if you want to ensure your goals are met. Determining your goals, considering financing options, and prioritizing your renovation while still being able to set a realistic budget can avoid overspending.
With careful planning, you can set yourself up for success. Still, problems and issues might come your way, but with proper planning, you already know what needs to be done and can be addressed swiftly before it can become bothersome.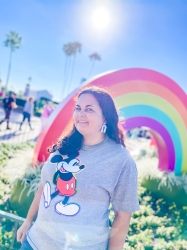 Latest posts by Krystal | Sunny Sweet Days
(see all)