Save-A-Lot Budget Grocery Shopping Tips | Port Richey, FL
This post was sponsored by Save-A-Lot. All opinions are my own.
There's nothing like walking to a grocery store with your list in hand and feeling confident that you won't break budget!
Enter Save-A-Lot Grocery Store. I was thrilled to see that a new location opened in Port Richey here in Florida. Located right on U.S. Highway 19, there is definitely a need for affordable and easily accessible groceries in this area.
Save-A-Lot Budget Grocery Shopping Tips
To prepare for your trip to this new location, don't forget a quarter. You get it back, don't worry! The carts are accessible with a quarter, and you can choose from a traditional sized cart to a smaller two tier cart.
Check the weekly circular. You don't want to miss any big ticket sales! I like to stock up on seasonal produce if available and meats that I can freeze. We were so happy to find mangos for 59 cents (usually I see them for at LEAST a $1 elsewhere).
Don't forget your grocery bags! Save-A-Lot helps save resources and keeps costs down since you bag your own groceries. Be prepared and bring your own reusable grocery totes (which are better for the environment anyway). If you're in a pinch, they do offer bags to purchase. We used a few brown paper bags (our preference) and they were just six cents each.
Take your time through each aisle or hustle to grab everything in a hurry. What I loved about Save-A-Lot's store design was that it was about the size of your typical drug store. However, the aisles were fully stocked with everything you would need.
They were wide, clean, and bright. You could easily run in and out in minutes to grab a few last minute necessities for a recipe, or you could take your time and make it a full grocery trip. Your life, your grocery style!
Pay attention to the signage announcing the low prices. You won't want to miss a sale.
Don't miss their exclusive brands. Save-A-Lot has the brands you know and love, but they also offer their own fresh-cut meat, fruits and vegetables. Plus, they have their own exclusive brands along with national brands too. This is what makes Save-A-Lot different from other discount grocery stores.
Why Save-A-Lot? Since 1977, Save-A-Lot has brought everyday deals and savings on produce and household goods. Plus, you can save up to 40% on grocery every day WITH a 100% money back guarantee.
Don't miss the new location in Port Richey, Florida. Visit the store locator to find a location near you!
Save-A-Lot
9332 US Hwy 19
Port Richey, FL 34668
Phone Number: (727) 815-0573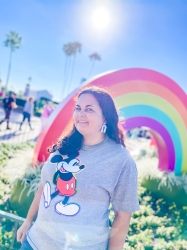 Latest posts by Krystal | Sunny Sweet Days
(see all)