How to Organize Your Photos
I may have gone over budget this summer. Between new clothes, planning a few trips, and buying too many groceries we never ate, my finances needed an overhaul. I started by outlining the things that I needed and had to have. I then moved on to entertainment. Things that are "nice" to have but are not necessary. I'm going to show off my amazing device that is my go-to camera for blogging photos on the go!
How to Organize Your Photos
Use the WiFi to transfer photos to your computer, social media, or another device seamlessly. I loved being able to use Dropbox on my device to get photos from my computer or to send photos to my tablet or computer easily. You can also use Google Photos (for free up to a certain amount). I actually use BOTH so that I have access to all of my images no matter what the platform at all times. It's worth it.
Try Planoly to schedule your Instagram. The best app I have found for Android social media scheduling is Planoly. There is a free plan where you can schedule your Instagram grid.
Google Photos can back up all your images. When I started using Google Photos on my Samsung S7, it was like… where has this been all my life?! It makes it so easy to automatically back up all my images without me even thinking about it.
Add a pop of color with apps like VSCO, A Color Story, and Lightroom. Those are the three photo editing apps I use on my Samsung S7 phone.
 Do you use any photo editing apps?
Phone Photography Tips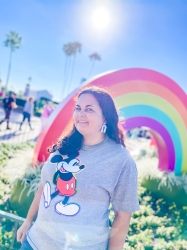 Latest posts by Krystal | Sunny Sweet Days
(see all)