How to Let Go of Your Household Clutter: 6 Essential Tips
Are you struggling to dispose of your household clutter? If so, you're not alone. Many people find it challenging to let go of their belongings, even if they don't use them anymore. Household clutter makes your home look unorganized, dirty, and even dangerous. While it might be challenging to let go of your clutter, it's important to do so for your safety and sanity. This article will discuss six tips to help you effectively let go of your clutter. Let's get to the list.
Hire a Junk Hauling Company
If you haven't decluttered your house for a while, chances are you have a lot of junk to eliminate. While you could try it yourself, hiring a professional junk hauling company is often more effective (and less stressful). Find a reliable junk removal company with a strong team to help to remove unwanted items efficiently. This is especially helpful if you have large pieces of furniture or appliances you need to get rid of.
When hiring a junk hauling company, be sure to research your options and read reviews. You'll want to find a reputable, insured, and licensed company. Some of the factors you need to consider when hiring this company are their price, availability, and services. Once you find the right company for your needs, you can relax and let them take care of your hard work.
Have a Yard Sale
Another way you can use to dispose of excess items in your home is to have a garage or yard sale. This is an excellent way to earn extra cash while decluttering your home. To have a successful sale, be sure to advertise it in your neighborhood and online. You should also price your items competitively and set up your displays attractively.
On the day of the sale, be sure to be friendly and helpful to customers. You can offer excellent customer service by providing bags and wrapping delicate items. If you have any leftover items, you can always donate them to Goodwill or another local charity. You can get rid of many unwanted items and make some extra cash with little effort.
Recycle and Upcycle
When most people think of decluttering, they think of throwing things away. However, this isn't always the best option as it can add to landfill waste. Instead of throwing away everything, see if you can recycle or upcycle some of your items.
You can recycle many items, such as paper, plastic, glass, and metal. You can also upcycle by repurposing old furniture or clothes into something new. For example, you could turn an old dresser into a bookshelf or table. There are many tutorials online if you're unsure how to upcycle an item. Ensure to recycle or upcycle as much as possible to help the environment.
Create a Storage Plan
Once you've decluttered your home, it's important to have a plan to prevent future clutter. One way to do this is by creating more storage space in your home. This could involve adding shelves, baskets, and hooks to help you organize your belongings. You can also add storage bins and containers to help you keep track of your things. By having more storage, you'll be less likely to let your home become cluttered again.
You should also create a system for dealing with future clutter. For example, you could set up a rule that for every new item that comes into your home, an old one must be donated. This will help to keep your belongings in check and prevent excessive clutter.
Donate Unwanted Items
If you have items that are still in good condition but no longer want or need them, consider donating them. Many local charities would love to receive your donations. For example, you could donate clothes to a local thrift store or food to a food bank.
You can also donate items like furniture and appliances to organizations that give them to needy families. Donating is a great way to declutter your home while helping others. Ensure that the items are in good condition before donating them. For instance, you do not want to donate a broken bed or a ripped couch.
Rent a Dumpster
If you have a lot of junk to dispose of, renting a dumpster is often the best solution. This will give you a designated place to throw all your unwanted items. Once the dumpster is full, the company will come and haul it away.
Be sure to get a dumpster that is the right size for your needs. You don't want to rent a huge one if you only have a few things to get rid of. Renting a dumpster is an easy way to declutter your home quickly.
There are many ways you can declutter your home and get rid of unwanted items. Some of the factors you need to consider before choosing any method include the amount of clutter, the condition of the items, and your budget. Use these tips to declutter your home and create more space.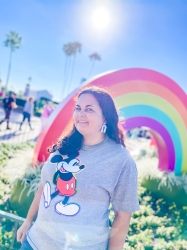 Latest posts by Krystal | Sunny Sweet Days
(see all)