Renting an Apartment — Valuable Tips for First-Time Renters
For many people, renting your very first apartment is a very exhilarating experience. For some, it is a major stepping stone in their young adult life as they are moving out from their parents' or leaving behind the cramped dorm. Other people exchange their quiet neighborhood for urban opportunities and rent an apartment in a location close to their job.
Whichever is your reason, renting an apartment comes with responsibility, and you have to ensure that you get the most out of your money. Think carefully about your apartment needs, determine your rent and utilities budget, and consider the parking situation. You should always read the lease before signing, inspect the apartment, and get renters insurance.
Finding the perfect apartment is usually a trial and error process, but you can avoid being scammed or suffering through living in a shabby place. Here are some tips that will come in handy for first-time renters:
Look at Your Apartment Needs
Choosing an apartment is a very personal experience. You have to know your needs and budget, so it would be wise to prepare a list of must-haves you want in your future apartment. Decide on the number of rooms you would like to have, the amount of square feet, and the quality of neighborhood you are looking for since they are all factors that will affect the price.
Also, think about how close you want to be to work and other necessities. For example, Sommerville Park would be great for families with children since it is in close proximity to various schools. Think about whether you need to be close to shopping centers, restaurants, or a hospital. Your wallet size and personal preferences will guide you through finding an apartment that fits your individual needs.
Do not rush into signing the lease blindly; take time to think about your living space requirements and find a place that matches them. If you cannot find a place that meets your expectations and fits your pocket, wait for a better opportunity.
Determine Your Budget
Before signing any papers, you should set a budget for your rent and monthly utilities expenses. According to the 50-30-20 rule, you should allocate 50% of your income to necessities, including rent, bills, and food. It is crucial that you do not exceed your budget because this will lead you to financial troubles later on.
You can determine whether you can afford a particular apartment by adding up:
Rent. How much are you willing to pay per month for the rent?
Utilities. How much will the utilities cost? Electricity, gas, water, and garbage disposal services are usually included in the rental price, but sometimes landlords charge separately for electricity or gas. Ask about all the fees associated with utilities before signing the lease agreement.
Parking. If you own a car, parking costs can be very high. If there is no parking fee, consider yourself lucky. Parking fees are based on the number of cars one has, so if you are planning to move with more than one car, calculate the parking fee cost per car.
Security deposit. The security deposit is usually equal to one month's rent. You usually pay this deposit when you move in and get it back when you move out if there are no damages to the property.
These are only basic calculations. There are also additional expenses, such as pet deposits and late fees, which you should consider when making the budget. However, do not forget to include some money for unexpected situations like urgent repairs because they will always come up.
Read the Lease Before Signing
Make sure that you read your lease carefully before signing it. Take notes of all the provisions that may affect you and ask clarifying questions if you do not understand anything. It is best to get everything cleared up before signing a lease because once you sign it, it becomes legally binding.
You can always hire an attorney to look over your lease if you are unsure about any legal issues or wording in the document. Ensure that you get a copy of the lease with your name and other personal details included.
Inspect the Apartment and Write Down Your Findings
Before moving into your new place, make sure that you go through each apartment room and write down any problems you notice. You will have to submit this inspection report to your landlord and let them know how much time they have to fix these issues before you can move in. Moreover, if you fail to do so, you might be responsible for paying for the repairs at the end of your lease with your security deposit.
Common problems found during such an inspection include peeling paint, broken window panes, worn carpeting, faulty locks, leaky faucets, etc. Ensure that all the appliances are working correctly, and schedule an appointment with your landlord or maintenance staff to discuss your findings. If there are any major concerns that need immediate attention, inform the landlord or property manager immediately or cancel your lease and look for another apartment.
Get Renters Insurance
Renters insurance is not required by law, but you should consider getting it to put your mind at ease. This type of insurance will protect you against damages or losses in case there is fire, theft, storm, vandalism, or other disasters at home.
You can buy renters insurance in a package along with other types of insurance such as auto, life, health, etc., or you can purchase a separate policy from an independent agent.
In Conclusion
Finding and renting an apartment is exciting, but it can be overwhelming at times. Make sure that you take your time to plan things out and do not rush into anything because even when desperate times call for desperate measures. Do not spend more than you can afford, and remember to always read the lease thoroughly before signing.
In addition, have the apartment inspected and get renters insurance to protect yourself against any potential damages or losses. Following these tips will help you find an apartment that will serve as your home for the next year or more. Happy renting!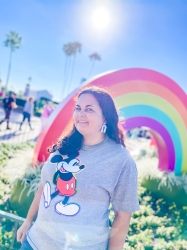 Latest posts by Krystal | Sunny Sweet Days
(see all)