8 Things Every New Dog Owner Should Have
Getting a dog is undoubtedly exciting but it can also make you worry, particularly if you have never owned one before. Things that are obvious to some might be completely unknown to you, causing unnecessary stress and frustration.
Luckily, it does not have to be that difficult! Instead of worrying about everything at once, start with the basics and go shopping for necessities. No matter what kind of dog you got, you should get your hands on some rubber toys, pee pads, and a comfortable crate. In addition, you could buy food containers for your pet's dry food, a bag of treats, and a playpen.
If you want your pup to feel as comfortable as possible in its new house, below, you will find a short list of things that every new pet owner should have:
Rubber Toys
In case you have just become a dog owner, your pup is guaranteed to spend most of its time chewing on things. If you let it, it will chew on almost anything it can get its paws on, including furniture, plants, and shoes. That is why you should purchase some rubber chew toys.
Rubber toys are long-lasting, durable, and safe. They are also easy to clean, so you will not have to worry about any extra work. And the good news is that they are not expensive; you can easily find Amazon coupons, discounts from various toys manufacturers, or special deals in your local pet store.
Pee Pads
A pee pad is a product that every cat and dog owner should have. In short, it is a piece of absorbent material that you can put on the floor or in your pet's crate to catch its urine, preventing it from getting onto the floor and furniture.
Such pads are easy to use and come in a wide range of colors, sizes, and materials, giving you plenty of options to choose from. They can end up being really useful if your pet needs to be house-trained or if it is a senior that does not have full control over their bladder.
A Comfortable Crate
A crate is an item that every pet owner should have. It is a sturdy box that can be used to house your pet when it is not supervised to sleep and play in. It can be small or large, depending on the size of your pet. Ideally, it should be spacious, sturdy, and made of non-toxic material, such as wood and stainless steel.
Food Containers
If you do not want your pet's dry food to get contaminated by bugs and lose its freshness in just a few days, you should store it in a closable food container. It will prevent bugs from getting to the food and the food from losing its freshness. If possible, you should go for a glass container, as they are durable and easy to clean.
Treats
A treat is a small snack that you can give your pet to reward it for its behavior. They are usually pretty affordable, meaning that you should be able to buy them regardless of how big or small your budget is. Furthermore, such treats come in a variety of flavors, so you should be able to find the perfect one for your pet in no time.
A Water Bowl
What about a water bowl? Water bowls are often made of plastic or ceramic. The latter are stain-resistant and easy to clean, but they can be heavy. On the other hand, plastic bowls are lightweight and durable, but they can become scratched or cracked with time. It is up to you to decide which option suits your pet and your budget.
A Baby Gate
Another thing that you should get for your pet is a wooden baby gate. It will help you keep your pet in a specific room or prevent it from getting into one, such as the kitchen. Such a gate should be easy to install, but you might need someone else to help you with it. Either way, installing it should not take you long.
A Food Mat
Last but not least, think about buying a food mat. You can put it under your pet's bowls. That way, you will not have to worry about cleaning up after your dog each time it is done eating or drinking. What is more, such mats are durable and made of silicone, which makes them practical and easy to clean. With proper care, a single food mat might stay with you for years to come!
In Conclusion
As you can see, there are many things that every new pet owner should have, ranging from rubber toys, pee pads, and a comfortable crate to food containers, treats, and a playpen. It does not matter what type of pet you have, you should always make sure that its basic needs are met.
If you have trouble shopping, you could consult a pet shop employee or take an experienced pet owner with you. Alternatively, you could ask for advice on a local forum or community. It is up to you!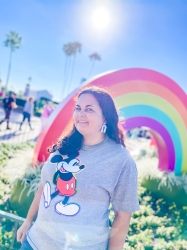 Latest posts by Krystal | Sunny Sweet Days
(see all)