This conversation was sponsored by Royal Canin, but all opinions are my own!
The Internet is full of lovely examples of pet photography. Some are taken with fancy DSLR cameras and others just with a regular smartphone. If you're interested in pet photography as either a hobby or professional pursuit, it's easy to get started, but tricky to master. Luckily, these 10 Handy Pet Photography Tips will help you turn from an amateur into an expert in no time!

11 Handy Pet Photography Tips
1. Don't Use the Flash. Good pet photography does not use a camera flash. Instead, try to utilize natural light as much as possible. And if you're feeling very professional, get some umbrella lights on stands.
2. Use a Backdrop. If you want to take studio-quality pet photos, you need to build a little studio! That means using a backdrop. Backdrops are very easy to make. You can use fabric, unrolled wrapping paper, or professional backdrop paper. Try to tack the backdrop up on a wall, so it drapes down the wall and covers the floor, creating one continuous surface.

3. Don't Work Alone. Pet photography is easier if you work with a partner. That way, you can focus on working the camera and taking photos, while they work on keeping the pet in place and looking in the right direction.
4. Use a Calm Voice. In most cases, it's best to be calm when interacting with pets that you want to photograph. Act too excited, and they won't want to sit still. Cats in particular respond very well to calm photographers.
5. Consider the Species. Cats, dogs, rabbits, and birds are all pets, but they're all very different species. Consider the characteristics of the species you're working with in order to get the best results. Dogs can be easily posed if you've got treats or food, while cats are independent and prefer to find their own poses.
6. Always Have the Camera Ready. Pets are unpredictable, so you need to always be ready. You never know when they're going to strike just the right pose, or randomly do something cute. If you're fiddling with lenses, you could miss the perfect photo op!

7. Be Aware of Your Location. If you want to create good pet photography, you need to be aware of your photography location. Cats in general do better if photographed in familiar interior surroundings, while dogs can be photographed inside or out. But if you do take a dog outside and let it off its leash, watch that it doesn't find a way to get dirty!
8. Watch Collars and Leashes. You'll likely want to leave collars and leashes on, to help control pets and keep them in place. The only problem with this is that the collars and leashes will show up in your photos. Your clients may be fine with leaving the collar in the photo, but few want a leash cutting across the composition. When taking pictures, try to position the leash in a way that will be easy to edit out later.
9. Have Patience. Remember, you're working with animals. Expect pet photography shoots to take time, and don't get angry. Some pets are sensitive, and will look sad if you shout at them. On top of that, the pet's owner likely won't appreciate any unkind words toward their beloved pet.
10. Be Accepting of Action Shots. Animals generally don't stay still unless they're sleeping. If your pet model is awake, expect some action shots. They may not be typical pet portrait poses, but good pet photography shows the beauty of animals in motion too!
11. Prep Your Pet.  Even the best photography can't replace the natural beauty of a healthy dog or cat's skin and coat. The best advice for any pet parent is to feed your pet a quality food made with the right nutrients to keep them healthy inside and out. Our family knows that science- based nutrition plays a big role in our dogs' health, so we make sure to feed them Royal Canin. To learn more about the role nutrition plays in your pet's skin and coat health visit www.mypetreference.com.
What aspects of pet photography do you struggle with?
[amazon-related-products keywords="photography books"]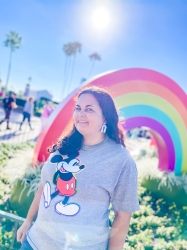 Latest posts by Krystal | Sunny Sweet Days
(see all)