Important Things to Remember Before Having a Baby
Women in different parts of the world approach pregnancy in different ways. It can take months for some women to prepare their bodies for pregnancy. Others may require more time. It's never too early to start preparing for pregnancy if you're thinking about having a baby or trying to have one. Preconception health and health care are essential for increasing your chances of having a healthy baby because they focus on what to remember before and during pregnancy. The following important steps should be remembered to help you prepare for the healthiest pregnancy possible.
Plan and Take Action
Whether or not you plan to start a family is probably something you've given some consideration to, and maybe you've even reduced your decision to writing. You can accomplish this by carrying out some actions that are in line with the plan that you have devised. For instance, using an effective method of birth control would be necessary if one did not want to have children. On the other hand, if you are thinking about becoming pregnant, it would mean that you are taking some concrete steps toward achieving your ultimate goal, which is to conceive and deliver a healthy child.
Talk to Your Doctor
Doctors are available to advise you on the best way to become pregnant. They will tell you if your timing is correct, and if you have a medical history or condition that may affect your chances of having a healthy baby. They have a better understanding of how to proceed.
If your doctor has never discussed this type of care with you, inquire about it. Make a note of each talking point so you don't forget them. Seek advice on the following issues:
If you smoke, drink alcohol, abuse substances, or live or work in an abusive and toxic environment, seek the advice of a health care professional so that you can receive the necessary treatment.
If you have any medical conditions such as diabetes, high blood pressure, sexually transmitted diseases, and so on, ensure that they are being treated, as this can interfere with pregnancy.
Taking particular medicines while one is pregnant puts the unborn child in danger of developing serious health issues. Refrain from taking any kind of medicine, including dietary or herbal supplements, over-the-counter medications, and prescription drugs. These have been linked to an increased risk of congenital abnormalities. Talk to your doctor. If you absolutely must be on medication while trying to conceive, make sure you stick to the dosage your doctor has prescribed.
Getting the right vaccine at the right time can keep you and your baby healthy during and after pregnancy. The right vaccine administered during pregnancy can protect your baby from life-threatening illnesses.
Take Folic Acid Every Day
Women planning to become pregnant should take 400 micrograms of folic acid. This aids in the prevention of major brain and spine defects in the baby. A pregnant woman should consume enough folic acid for one month before and during her pregnancy. This is the stage at which your baby's brain and spinal cord are developing.
Seek Help for Violence
If you are subjected to any kind of physical or emotional abuse during your pregnancy, whether it occurred at home or at the medical facility where you went for checkups, this may increase the risk that you will suffer an injury at birth or even die while giving birth. If someone is being violent towards you, you should seek help. Relationships and families can be destroyed by violence. Those who make it through will have to learn to live with the scars that it leaves behind.
Maintain a Healthy Weight
Obese or overweight women are at a higher risk of developing serious conditions. These include type 2 diabetes, pregnancy complications, heart problems, and cancers such as breast, colon, and endometrial. Underweight women are also at risk.
The secret to achieving and sustaining a healthy weight is to adopt a healthy lifestyle that includes engaging in regular physical activities and eating in a healthy manner. If you are underweight, obese, or overweight, you should discuss with your doctor the best way to get to a healthy weight before becoming pregnant.
Be Mentally Sound
Being mentally sound means being at your best in order to deal with life's challenges. It entails feeling good about yourself and your life. It manifests itself in the way you speak, act, and think. Allowing an anxious thought or a sad event to rule your life every day will cause you problems in the long run. Seek medical and professional advice about the various treatment options for your mental health.
Remember to follow these healthy habits, and consult with your doctor on a regular basis. It's important that you take good care of your health as it is paramount to that of your unborn child. Once you take these tips into consideration, you will undoubtedly have a healthy pregnancy and baby.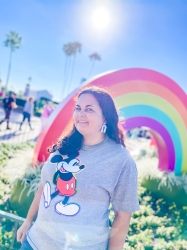 Latest posts by Krystal | Sunny Sweet Days
(see all)