Common Hazards in Public Playgrounds
Taking your kids to the local public playground is a great way to help them get some exercise and hopefully socialize with other kids of a similar age. With the various play equipment and an open environment, it's the perfect spot for fresh air and activity. That is, if you know to avoid some of the common hazards of the playground. That's right, most playgrounds contain at least one or more hazards that you should keep your kids away from to ensure they stay safe and have fun while there.
What Types of Hazards Are on the Playground?
Not all playgrounds are the same, but most of them have something on them that could be hazardous for young children, particularly if left unsupervised. Here are some of the types of playground hazards that can arise due to negligent upkeep or poor design.
Unsafe Play Surfaces – This is a hazard that is most common with older playgrounds that haven't been updated for safety. Letting your children play on sidewalks or asphalt can be dangerous. Not only is it possible to get horribly injured when falling on these surfaces, which is likely to happen while playing, but asphalt and concrete can get boiling on a summer day and can burn a child easily. 
Sharp Corners and Edges – Older or damaged playground equipment can sometimes have sharp corners and edges to it that can lead to serious injuries, cuts, and lacerations. A quick inspection of the playground equipment can give you an idea of the age of the equipment and whether this is going to be a problem.
Metal Playground Equipment Can Cause Burns – Those of us from a certain generation remember the old aluminum slides that were fun to play on until someone got a severe burn. These playground items would become superheated during a hot spring or summer day and anyone using them after they heated up could end up with serious burns.
Climbing Equipment Can Wear Out – Kids love to climb on things when they go to the playground, but over time, jungle gyms, monkey bars, and other equipment can become structurally unsound, and the next thing you know, your child suffers a fall thanks to faulty equipment. Swings, netting, and other items can be concerning as well because of similar issues. 
Keeping Your Kids Safe on the Playground
Now that you know what to look out for when you take the kids to the playground, it's actually fairly simple to keep them safe on the playground.
First, take a good look at the playground and the equipment your kids will be using. If any of it looks old or unsafe, then it's a good idea to let them play elsewhere or at least keep them off of that equipment.
Second, make sure they play on age-appropriate equipment. We know kids like to play together, but sometimes, the play equipment they are using may be too difficult for younger kids. If the park already doesn't have play areas separated by age, make sure they are playing on appropriate equipment. 
Last, suppose your local park is simply too outdated or unsafe. In that case, it might be a good idea to find another park or petition your local leadership for updates like safer equipment, a padded play area, and age-appropriate designations for each area of the park. These updates will make the park safer for all ages. 
In the end, it's important to think about what's best for your kids before allowing them to play and finding an option that works for everyone.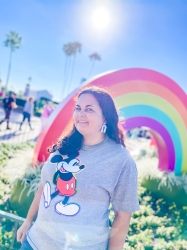 Latest posts by Krystal | Sunny Sweet Days
(see all)