Busted Myths About Online Dating
Every wondered what opinion about online dating is true? In this article, we will be debunking four different myths and beliefs related to online dating so that you have a better idea of what you are signing up for if you decide to try it yourself someday. And if you're looking to try it out for yourself, you can meet people on Eharmony.
Lies and catfishing
Ask anyone about what they think of online dating and high chances are, they will be telling you that the people on those sites are people trying to catfish and take advantage of the naive and eager singles out there. Research has shown that in online dating biographies, there will always be a little bit of boasting and over-embellishment in minor details about their lives.
However, in situations revolving around revealing your age and appearance, lies would be inevitable. Whether it is to appeal to someone or to avoid stereotypes about your education and/or job status, people are most likely to avoid telling the truth first. Such sensitive and accurate information that may or may not influence the other party's impression of you can be kept to yourself until you are ready. You will see that after the relationship has begun developing, the lies weaved earlier would be unraveled and disclosed.
Online dating is for the desperate
To some, their perspective of online dating is still attached to a stigma about it being a place where only desperate people lurk to find their unsuspecting victims. However, it has gained massive popularity over the years and the impression of it has improved steadily. Despite the improvement, couples who meet through online dating are well aware of the negative views of online dating, and will sometimes create false meet-cute stories about how they met, instead of the truth. This may also be the main reason why online dating still has a stain on its name, typically because successful couples resulting from such dating platforms rarely share their personal stories.
In actual fact, surveys about online dating have led to some clarifications that the demographic and characteristics of people who frequent such platforms are mostly working adults. This rebuts the assumption that only desperate people find their significant others on a matchmaking site.
Relationships formed online will not last
It has been commonly said that love born from the act of meeting people online will and cannot last. However, two surveys that were carried out to find out more about the success rate of long-term relationships founded on the basis of online dating have attempted to debunk this particular myth.
In a study carried out, the team managed to survey a group of adults in America. They found that out of those marriages that started with an online spark, there were fewer reported divorces and separations compared to the couples who met offline. This was proven with 5.96% of online couples having ended their relationships, while a larger percentage of 7.67% offline couples ended their relationships. Additionally, wedded couples who met online stated that they were highly satisfied with their marriage when compared to the couples who met in real life. The results remained similar and extensively significant, even after adding controls for other aspects of the relationship such as income, religion, and education status.
However, despite the positive results. Another survey has indicated that online relationships have lesser potential to withstand long-term commitment, and are more likely to break before reaching that milestone.
However, it was also concluded from the surveys that online dating couples receive lesser support from their close ones and relatives, as compared to couples who met offline. This can imply that where and how these couples meet can influence their family and friends to either support or reject them. In turn, the amount of support these couples receive would affect how their relationship works out in the long run.
If their partner was introduced in a social gathering context, or even in a context by friend association, it can be said that more support would be given to them willingly. Hence, this undoubtedly means that couples formed online will face difficulty gaining approval from their loved ones, but it does not mean that they will be less happy than the general couple.
Match-making algorithms do the job for you
Most, if not all, match-making sites use algorithms that allow you to find your most compatible match in a sea of potential people. Users are typically required to answer a list of questions that determine the type of personality most suitable for them, and the rest is up to you to make the move. However, it has been proven that there is no accurate evidence that the algorithms can match people better than them doing it themselves. According to a review, one main issue with relying on such algorithms is that they only take the prospect of similarity and contradictions to complement your personality. For example, when both are extroverts, or when one is an extrovert, while the other is an introvert.
In the context of happiness or marriage satisfaction, however, personality plays a very minor role. What is more important is how the couple works together and grow, as well as change themselves to adapt to each other over time. Things like how they each deal with setbacks and relationship issues, as well as communication matters, are what should be paid attention to more than just complementing personalities through a battery of tests.
OkCupid, a considerably famous dating platform, has an algorithm that matches users based on random questions ascertaining their personality and lifestyle, to those who have similar answers to them.  This sometimes leads to a misrepresentation of compatibility with other users, as it can bring people to learn that they match with others on a 30, 60, or even 90% scale. Although the match numbers were believed to be accurate, there were times where they were not and this only proves to show that there is no significant difference in compatibility regarding a 30% match, or a 90% match. 
Now that we have explained and busted four online dating myths, do remember to keep your heart and eyes open when using dating applications, for a relationship with someone is something you create yourself. Of course, sometimes, a little help from match-making software may be required.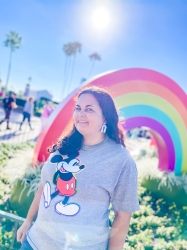 Latest posts by Krystal | Sunny Sweet Days
(see all)