The Key Aspects of Modernizing a Historical Home
When it comes to updating your home, there are so many areas that you can tackle. But when you are trying to keep up with the theme of your home, it's pretty straightforward when you have a new build or a more modern home. The goal is simple. All you need to do is keep everything new and fresh using contemporary fixtures, some stylish lighting, and keeping everything relatively clean. But when you live in a period property or a house with a bit more history to its look, it's vital to hold on to the traditional features without compromising the overall integrity of the property.
But the past and the present tend to collide in these types of homes. Just because you live in an older home does it mean that you need to restrict yourself to classic furnishings or designs. There are ways for you to examine the charm and character while so giving it a modern and sophisticated style or approach. The trick is all about balance. Let's show you some of the ways to give your historical home a modern touch.
Upscaling Where Possible
It is possible to fix the layout to completely reinvigorate the look, and you can take inspiration from a wide variety of modern house plans to get an idea, but if your home features a lot of classic implements, such as cabinets and drawers, these don't need throwing out. The layout of the property can seem compromised if you throw away these large stylish implements but upscaling is a way for you to incorporate a few contemporary components without going over budget.
For example, if you have wooden furniture around the property, you can give it a contemporary makeover. The great thing about this is that it is straightforward. Adding a coat of paint in varying shades, such as duck egg blue cream or gray, is a fantastic way to brighten a room. In addition, these colors have never gone out of fashion. Any dark wooden colors and furnishings can be upgraded by incorporating neutral colors with a lick of paint will brighten up the space instantly.
You can have a look at the upholstery. If your upholstery is looking pretty dated because you've gone for vintage patterns, you can update to a more minimal or muted design. Vintage patterns are very quirky, but if you want to bring the house into the 21st century, some geometric prints and light stripes over your curtains, cushion covers, and throws, will update the furnishings without needing to replace them. Other little things you can do are to replace the handles and drawer pulls. If you have old metal details, this can easily make the property look out of date. Making these switches with chrome or brushed nickel will make all the difference.
Updating and Refreshing the Bathroom
It is such a key aspect of modernizing any space. While old bathrooms can be grandiose and uniquely charming, the fact is that if it's not relaxing because it looks out of date you can take the obvious approach and have a brand new bathroom. But this isn't a one-size-fits-all approach. The budget for updating a bathroom will always depend on the individual. But if you want to modernize the space, you can start by upgrading the key little items that stand out. For example, look at the sink and the bath. While they may be in fantastic condition, if they show signs of damage around the edge, as well as wear and tear or those faucets and fittings look particularly rusty, you can make simple swaps with a new sink or bath that has brass taps. Be sure to get brass taps with a high shine finish. Once you replace these two key items, you will see the bathroom completely reinvigorated.
Another approach is to look at the flooring. This is one of the most difficult aspects because it requires a lot of upheaval. If your bathroom is Victorian, this can age pretty quickly, but the edges of the bath and the sink will soon show signs of discoloration or wear and tear. If you like the style you can give your tiles a clean or if you've been using unusual materials like wood and the humidity has taken effect, you can create the feel of this without the impracticalities. Hardwood flooring creates the same effect, but without any damp residue. Or if you want to upgrade a little bit, you could go for rubber or cork. These are the most eco-friendly floor options these days.
Incorporating Artwork
This requires a fine balance. A historic home can look like it is hanging onto the past if there are numerous historical prints and paintings around. But if you are someone that likes your art, you can upgrade and update the walls to display abstracts or modernist art pieces.
But if you are still trying to blend the contemporary into a period-heavy living space, incorporating sleek frames will work well. If you still like the idea of a piece of history on the walls specific abstract expressionist prints will bring to mind classic landscapes and portraits but with something a little bit more up-to-date.
If you are looking to remove the painting set up completely but you still want to bring some art into the property, sculptures create the perfect talking point. Setting up a sculpture in the corner of a space might seem sacrilege, but it's the perfect way to help it blend into the surroundings but still remains a fantastic talking point for visitors.
Be Aware of Overload
From a practical perspective, if you are combining two styles they can easily clash. Therefore, you will risk the potential for overload in terms of the design or patterns. Trying to make a historic home look more modern is not about putting more modern implements into the space, it's about making sure that they both have the opportunity to breathe. You need to incorporate more harmony. When someone steps into the property, they will notice right away if there's a clash of cultures. Giving your space more harmony by making the space simple and low key allows anybody to absorb the surroundings.
If you go with a deluge of patterns on the wallpaper or the carpet, this can make your home look older. Aim for simplicity. If you need to incorporate patterns go for one focal point. For example, in the living room, you can put a simple rug in the center, but around the space you can incorporate slimline cabinets or tables.
Find the Compatibility Ratio
There's a lot of trial and error to get this right. It's far better to be understated rather than attempting to reinvigorate the space with more items. At the same time, you can use the old decorative items and combine them with newer components that will work together.
For example, if you've got an old home that has high ceilings, it would be a crime to remove the chandeliers because it is part of the space and gives it its grandiose hair. But at the same time, you don't need to add heavy wood tables or printed wallpaper to highlight the chandelier. Instead, look at minimalist furniture that is more slimline. These types of items such as a modern coffee table will work with mid-century features. Coffee tables look stylish in the foreground, especially if you incorporate a gray, plush sofa. In other areas, such as the kitchen, you can add a fresh countryfied look by adding a dining room table made of oak.
It's about adding a slight touch of modernization while still keeping the strength of those original features. And getting the ratio right in terms of compatibility is a little bit of trial and error. Start small and gradually work your way up.
Take a Step Back…
When you are making your historic home more modern, you don't have to completely change the space. Take a step back and look at where your eye naturally falls to in each room. Usually, our attention goes to the key items like dining tables, the bed, and baths or basins. Sometimes our eye goes to wallpapers or wooden furniture but we can play with the layout, and by changing one simple thing, it can reinvigorate the space. When you start to see where your eye falls, look at stripping those features back and modernizing them. This will ensure that you come in under budget, rather than having to invest so much to completely switch up your space.
The big mistake we can make in terms of modernizing our homes is that we've got to completely rip everything out and start again. But you should look at those original features and see if they blend in with more contemporary additions. Your home has a certain character to it. And while the temptation can be to get rid of this and make our homes more modern, we have to remember that by modernizing our homes, we are dating it up to now. It is going to be far better to focus on the character rather than the age of the property.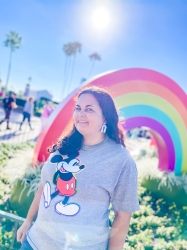 Latest posts by Krystal | Sunny Sweet Days
(see all)