5 Reasons Nantucket is a Great Family Vacation Destination
Nantucket is known as a playground for celebrities and billionaires. But it is also a great place to spend one unforgettable family vacation.
The island is 30 miles south of mainland Massachusetts and can be reached by ferry or plane.
Once recognized as the whaling hub of the world, today, the island is an upscale tourist destination. It offers a wide variety of venues, activities, and eateries suitable for visitors of all ages, lifestyles, and preferences, including families with kids.
Here are the top reasons to choose this island for your next family retreat.
Wonderful accommodation options
There are some high-end hotels on the island, but the prices can be pretty steep, especially when traveling with your whole family.
The good news is that you can find some superb short-term rental houses in all of the neighborhoods of Nantucket. This can save you some money and provide you with the amenities and convenience you need to make your children feel at home.
You can find the perfect cute cottage, loft, or larger house to fit your needs during your vacation there. Some even have pools, playgrounds, beach toys, watersport gear, bikes, and other amenities included in the price.
By choosing a rental over a hotel, you will save money and experience what it feels like to reside on this picturesque island as a local.
Plus, you can save cash by sharing a rental house with extended family and by preparing your food and snacks yourself.
History and museums
The entire island is a National Historic Landmark District. Even though it is small, there are more than 750 exceptionally well-restored and preserved historic houses and buildings in Nantucket.
You can take the family on a stroll on the Downtown cobblestone streets lit by gas lanterns. You can walk by the stately mansions and buildings from centuries ago when the first settlers arrived and when the whaling industry was booming.
The top-rated site to see is the Whaling Museum. It is situated in an old whale oil candle factory and has some unique exhibits, including a real giant sperm whale skeleton.
The Shipwreck and Lifesaving Museum is another place to take the kids. They can learn more about the hundreds of shipwrecks and pay homage to the heroic efforts of the local people of Nantucket to help save the lives of the crews.
The island of Nantucket has three of the oldest functioning lighthouses in the USA. It is also home to the oldest working windmill and other historical landmarks worth visiting.
Outdoor activities
The small island has over 80 miles of beaches, untouched conserved natural habitats, and an extensive network of bike and walking paths. It is the perfect place to enjoy various outdoor activities with your family.
Coskata-Coatue Wildlife Refuge
This 395-acre protected area spreads across two northern peninsulas. It has one of the most beautiful barrier beaches on the island. There are several walking and hiking trails to enjoy the outdoors and admire the local wildlife and flora.
Coskata-Coatue is home to New England's most extensive red cedar woods and savannahs and the historic Great Point Lighthouse.
You can get there by driving on the sand with a permit and a 4WD vehicle or by bike or foot.
Walks and hikes
Since the island is only 14 miles long, about 3-5 miles wide, and has few hills, it is an ideal destination for enjoying leisurely walks or hikes, even if you have small children.
You can explore multiple easy and short walking and hiking trails in all parts of Nantucket.
Some of the most popular ones include the Tupancy Links trail, Miacomet trail, Sanford Farm, and the famous Sconset Bluff Walk.
Every step of the way on the island is Instagram-worthy, and you can appreciate some nature and bird watching and even spot some seals and whales if you are lucky.
Riding bikes
Leaving your car behind when going on a vacation to Nantucket is highly recommended. It is much more fun to explore this picturesque island on bicycles.
You can bring your own bikes or rent some from the local rentals at an affordable price.
If you plan ahead, you can even search for rental residences with bikes included as complimentary amenities.
There are safe and accessible bike lanes interconnecting all significant sites, places, and neighborhoods of the island.
And in case you or the kids get tired from all the cycling, you can always hop on one of the shuttle buses, all of which have bike racks.
Discovery Playground at Hinsdale Park
This playground was opened three years ago by the Nantucket Land Bank and the Nantucket Maria Mitchell Association. It is at Hinsdale Park, located at 54 Old South Road.
It is a perfect spot for your children to play, meet friends, and learn new crafts, arts, and even some science.
The Discovery Playground is open every day and has a fun 66-foot ZipKrooz, a Sensory Wall, a Netplex Structure, a Cozy Dome, many different musical instruments, and a ramped structure where your kids can spend hours having fun and staying active while you enjoy some relaxing time.
Shopping and dining
Nantucket has some of the most exclusive high-end boutiques in New England, but it is also home to more affordable and charming stores, galleries, and other shops, which you can visit to buy some souvenirs or gifts.
Some of the most popular gifts and keepsakes to buy in Nantucket include handmade scrimshaw items, locally handcrafted lightship baskets, nautical-style carved wood signs and figures, and of course, the famous Nantucket Reds pants from Murray's Toggery Shop located on Main Street.
If you want to experience the best of Nantucket during your family vacation, you should treat yourself to the local fresh seafood.
You can go to family-friendly restaurants or buy some of the famous local lobster rolls, clam bakes, fresh oysters, and other delicacies and snacks from the various food trucks, farm stores, and markets.
The most popular place for locals and guests is the only brewery in Nantucket – Cisco Brewers. The adults can taste the best local craft beers, cocktails, wines, and spirits while the children enjoy live music in the large garden.
Beaches and water activities
With more than 25 beaches on all coasts of the island, there is a suitable beach for every taste and need.
The most suitable beaches for families with young kids are those located on the north shore, near the town of Nantucket, such as Jetties, Children's Beach, or Dionis. The water there is warmer, calmer, and shallower than that of the open ocean on the other coasts.
Nantucket is also an excellent spot to learn how to surf. It is home to two excellent surf schools offering private and group lessons, courses, and even summer camps for children and adults.
The local ice cream cruise will allow you to experience the scenic tour of the harbor and the Nantucket sound, eating delicious homemade ice cream or other frozen treats.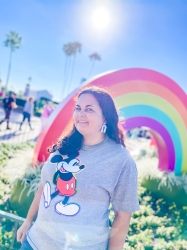 Latest posts by Krystal | Sunny Sweet Days
(see all)