Shop Without Worrying: What to Expect with Temu's Purchase Protection Policy
Temu is challenging the e-commerce landscape by putting consumers first as the platform offers high-quality global goods at competitive prices that can't be found anywhere else. The platform adopts a customer-centric approach with its Purchase Protection Policy, a benefit meant to protect consumers as they shop from the site and ensure their overall satisfaction.
Temu aims to introduce the comforts and convenience of its online shopping platform to its customers, and selling quality goods at affordable prices is one feature that the site is known for.
Temu also emphasizes on their website that customer satisfaction is the sole key performance indicator of its operations, and the platform works to provide consumers with the best online shopping experience with its site.
What is Covered in Temu's Purchase Protection Policy?
As the newest member of Nasdaq-listed multinational commerce group PDD Holdings, Temu promises superior goods and services to its customers. The platform works with some of the world's top manufacturers, some of which develop products for major global brands and consumer goods.
Temu's Purchase Protection Policy is a guarantee given to consumers for their purchases. The platform enables buyers to request for a return or refund of the items bought within the site reasons including:
Damaged goods
Missing items
Lost orders
Incorrect orders
Products do not match photos or descriptions
Package arrived late
The platform is transparent about its operations, and prioritizes bringing only the best products and services to its customers. For products that did not meet customer expectations, the platform allows buyers to return the items completely free of charge.
This means that, while the buyer has the responsibility to ship back the items within two weeks of filing for a request, customers do not have to pay shipping fees for the first return of any order. Few other major online retailers offer free shipping for order returns.
For lost or late items, Temu provides its customers with order protection that ensures timely delivery of their products, or their money back. The platform makes the return/refund process simple and straightforward for all users.
How Can Customers Apply for Returns in Temu?
To apply for a return or a refund in Temu, simply check the order page, and click on the "Return/Refund" button located on the order listing. This will take the user to a request form, where the platform will require details on the request, such as the reason for returning the item. This will help provide the user with better services in the future, and improve the platform overall.
Once the form is completed, Temu will provide the user with a waybill to attach to the package. The customer may opt to return only the items they are unsatisfied with, instead of returning the entire order. Afterwards, the user can ship their return package from their nearest USPS or UPS office, and Temu will provide confirmation once the items have reached their destination.
The Temu team will then review the return, and refund the amount to the user's account. Users can request for a return within 90 days of purchasing, and ship out a return package within two weeks after requesting for a refund.
Users can shop without worries as Temu guarantees customer satisfaction with its site. The platform puts customers first, providing its users with top-notch goods, excellent customer services, and competitive prices that set it apart from other online retailers. Create an account today, and start shopping anytime, anywhere.
Why Choose Temu?
Shoppers can enjoy wholesale prices on a wide selection of merchandise on Temu, without having to make bulk purchases or pay annual fees to join as members. This is in line with Temu's mission to offer wholesale prices to retail buyers anytime, anywhere, and in any quantity.
Some consumers unfamiliar with the markup strategies of full-price retailers have expressed astonishment at the attractive prices on Temu. The online marketplace can offer a wide array of products at wholesale prices because of its access to top-tier international suppliers and manufacturers and expertise in order management and logistics fulfillment.
New users can visit Temu's official website or download the app today to avail of discounts, vouchers, and other irresistible deals. And if you're looking for ideas on what to buy next, you can head on over to Temu's Youtube channel for some ideas!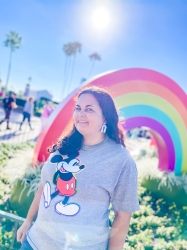 Latest posts by Krystal | Sunny Sweet Days
(see all)