5 Things To Consider When Buying a Vacation Rental
Investing in a vacation rental property can be a smart way to boost your income while providing you with your own personal getaway spot when it's time for a holiday. Here's what to take into consideration before you commit to owning a vacation home.
Picking the Right Location
If you want to maximize your booking opportunities, consider buying a rental home in a popular destination. It's important to be realistic about how appealing an area is to potential clients. While you may love the city you live in, do some research to learn how many visitors arrive annually.
Rather than sticking close to home, it may be a better idea to buy in a proven tourist destination like central Florida. To get started, check out homes for sale in Orlando Florida to see options that suit your objective.
Designing the Space for Maximum Appeal
Once you've purchased a rental home, you'll want to set it up so that it appeals to a broad range of guests. Start by providing plenty of sleeping space in varying configurations; choosing bunk and sofa beds for most of the rooms will allow you to accommodate larger groups and people of all ages. Also, be sure to fully equip your kitchen, so guests can prepare their own meals if they wish. Finally, think about adding enticing extras like a pool, hot tub, fire pit, etc. to attract more bookings.
Establishing House Rules
To ensure that your guests behave respectfully and are safe during their stay, it's smart to create a set of house rules and to clearly communicate them. In your rules, you'll want to address everything from your pet policy to neighborhood noise mandates, as well as your expectations for the condition the house will be left in when your guests depart. Providing detailed information at the time your guests make a reservation can help to ensure there's no confusion once they arrive.
Marketing Your Rental
All the preparation in the world won't matter if you don't have any guests, so making sure people can find and easily book your property is critical. If you already have a substantial social media following or a range of contacts in the travel world, it may be sufficient to market your property through your own channels. This will let you avoid the fees charged by most vacation rental platforms.
That being said, it may be worth paying to list your home with well-known platforms like Airbnb and VRBO. These services have large audiences and can take a lot of the guesswork out of managing bookings. Just be sure to write an accurate description of your property and its amenities, and take good photos that show it at its best.
Maintaining Your Property
To keep your vacation home in great shape, you'll want to address routine cleaning and ongoing maintenance. For the former, it's a good idea to set up a service agreement with a housekeeper who'll be available to clean the home between bookings. To speed up turnaround time, schedule a cleaning as soon as a reservation is made.
When it comes to handling more involved maintenance or repair work, it may be smart to contract with a property management company that is nearby your rental. Not only can they arrange for necessary upkeep on your home, but they can also serve as a local point of contact for guests if any problems arise.
There's a lot to think about before investing in a vacation rental. By making smart choices about everything from the location of your property to its ongoing maintenance, you'll help ensure that yours will be a successful venture.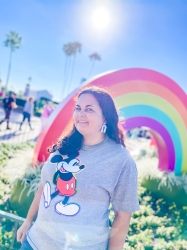 Latest posts by Krystal | Sunny Sweet Days
(see all)