Things That You Need To Consider When Choosing A Rehab Center
Deciding to choose a rehab center in itself is a huge step towards recovery, because it means you've done the hardest part; admitting you have a problem and need help. It also means you are determined to get better and fight whatever it is that's holding you back from reaching your full potential in life.
Now that the most difficult step is done, it's time to choose the rehab center that's best for you. This step can be a bit overwhelming with so many places to choose from and finding yourself unable to make up your mind and decide on the one place you want. This is pretty common, so you don't need to worry about that. To help make the process easier for you, here are the most important things you need to consider while choosing a rehab center.
Staff Experience and Qualifications
It's important to know that you feel comfortable about the staff who will be taking care of your treatment and therapy, and trust that they are qualified and experienced enough to handle your condition. Experienced staff are aware of the methods of treatment that have been proven to be effective with recovered patients. This way you can rest assured that the facility is a credible place that has the tools to help you reach your goals.
The Treatment Programs Available
Every patient has their own unique character, which means that there can never be one treatment that fits everyone. There are several reasons that lead people to substance abuse, and the first step to begin a proper treatment plan is to understand these reasons. Based on your condition and personal preferences, you can check whether the facility offers private treatment in case you don't feel ready to open up and share your experience with a group, at least in the beginning. Group therapy treatments are extremely effective when patients feel comfortable and confident enough to listen to fellow patients as well as share their own thoughts and experiences.
Facility Location and Setting
The location of the rehab center is a critical factor to consider when making your decision. To make that decision you need to ask yourself a few questions; do you need to feel close to your home? Do you prefer to stay in a center that's outside of your city? Are you comfortable with the scenery there? When you answer these questions you can start narrowing down your search..
The Cost You Can Afford
One of the main factors that make it easier for you to make your decision is how much this facility will cost you. Check if your insurance plan includes rehab facilities. If it does, check how much your insurance will cover. If you don't have insurance, or if your plan doesn't cover rehab treatment, then check your budget and look for places you can afford.
Consult Your Doctor
Asking your doctor for recommendations is always a great, reliable way to start your search. Your therapist or doctor can understand what you need to treat your condition, so they will have useful recommendations for you. It's better to search for places that have been recommended by someone you trust and understands what you need. You might also reach out to https://www.start.rehab/drug-rehab-franchise to learn more about drug rehab franchise opportunities.
How Long the Treatment Plans Are
It usually depends on the patient's condition, but some centers can give you a range or the minimum duration they offer treatment for. You may consult a treatment provider to help you understand how long you need to stay at rehab, to get a general idea of the duration of treatment facilities offer.
Other Services
Besides medical services, there's a wide range of services each facility can offer you, helping you benefit most from your stay. For example, some rehab centers like New Haven drug rehab offer entertainment activities to make the process easier for patients. Other centers focus on therapeutic practices. Your budget and diagnosis will help you determine which services you can choose and which ones you can skip.
Addiction and substance abuse is one of the most challenging conditions that people suffer from. It requires various types of support to overcome the issue. The most important thing is that you stay positive and have clear and achievable goals. Make sure you also have a strong support system from the people you love; their support is absolutely critical to proper recovery and never looking back. Rehab can be quite challenging, but if you believe in yourself and are genuinely willing to get better, you will make the best out of your treatment and feel proud of your progress.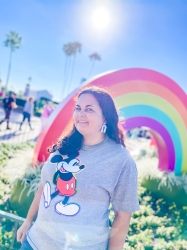 Latest posts by Krystal | Sunny Sweet Days
(see all)