Most Beautiful Places You Must Visit In Your Lifetime
Life should be about going out and having adventures, not staying still. Unfortunately, though, a lot of people's lives are not filled with adventures these days. This is in part due to the fact that people work much longer hours, and the lines between work and home life are blurred. Remote work has led to people working even when they should be relaxing at home, and not taking as much time off of work as their parents might have done in their youth.
If you are tired of living a work-driven life, then this post has you covered. Here are some of the most beautiful places on the planet that you must visit at least once in your life.
Thailand
Thailand is a place that's at the top of a lot of travellers' must-see places. It is without a doubt one of the world's most beautiful countries, rich in wildlife, forests, beaches, and incredible landscapes. It is also one of the safest countries in that part of the world. It has a stable government, reliable law enforcement, and good infrastructure. In particular, Krabi is one of the most popular places for people to go. You can find some very affordable hotels in Krabi, Thailand, which makes it a great place to travel to if you are on a budget. If you do plan on visiting Thailand, then a lot of travellers find that hiring a motorcycle is the best way to see the country.
Italy
Italy is another place that's at the top of many travellers' lists. It's not hard to see why, since the weather is beautiful, the people are welcoming, and the food is delicious. However, unlike Thailand, Italy can be a very expensive place to travel around. This is because it is one of Europe's most popular tourist destinations. It receives tourism from all over Europe, as well as the world. The best time to travel is during the autumn and winter because the weather's still great, but there aren't that many other tourists about, which means that it's cheaper.
Morocco
Morocco is a North African country, which has long been a popular travel destination for Europeans. It can be reached by ferry from Gibraltar, and by plane from many of Europe's airports. A number of budget airlines fly there, too. One of the best places to visit in Morocco is Tangier. Tangier, a former International Zone, was home to authors like Paul Bowles, Jack Kerouac, and William S. Burroughs. It was also home to people like Yves Saint Laurent, Christopher Gibbs, and Peter Hinwood. The weather in Morocco is beautiful, the people are friendly, and its history is fascinating.
South America
South America is a vast continent. It is hard to pinpoint a specific South American country, however. They are all as interesting as each other. One consideration to make when visiting South America is your safety, however. Unfortunately, some parts of South America are extremely dangerous. Travelling to some countries is not advisable. If there is a specific South American country you want to visit, then take some time to do your research, and consult your embassy. Your embassy will be able to tell you whether or not it's a bad idea to visit the country you want to go to.
Caucasus Mountains
Moving away from specific countries, the Caucasus Mountains are a very beautiful and interesting place. They are situated on the border of Asia and Europe and run through Armenia, Azerbaijan, Georgia, Iran, Russia, and Turkey. Obviously, with everything that's going on in Iran and also Russia at the moment, it is a good idea to avoid these countries. However, you can still safely visit Armenia, Azerbaijan, and Georgia. Georgia, in particular, is breathtakingly beautiful. However, Georgia's tourism infrastructure isn't as well set up as Turkey's, Armenia's or Azerbaijan's. If you are visiting Georgia it is a good idea to hire a guide.
The Caribbean
The Caribbean Islands are some of the world's most beautiful. Tourism to them is very popular, and for the most part, they are very safe. Most people just stay in resorts when they visit these islands. If you do plan on leaving your resort and going out into cities and towns, then it is a good idea to hire a guide. This is because some of these islands are very poor, and crime is always a risk. A guide will be able to avoid dangerous areas and only take you into the ones that are safe for you to visit.
Everybody needs adventure in their lives. If you aren't very well-travelled, then visiting the places listed here is a great way to get started. Many of them can be travelled to very affordably and are easy to get around. You may need to hire a guide for some of them though, as already mentioned.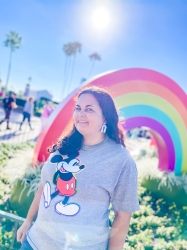 Latest posts by Krystal | Sunny Sweet Days
(see all)