Focal Point Ideas For Your Living Room
The living room is one of the most comfortable and cozy spaces in the house. So it is usually a big thing when you decide that you want to give it an overhaul. You could do it one of two ways. Decide on the focal point and build the rest of the room decor around it, or try and find something that will fit with what you already have. 
There are two key steps that you will need to take before you install anything new.
Say Goodbye
Without a doubt, unless you are already very strict on being a minimal in the living room, then the chances are you are going to have a lot of 'stuff'. Some of it will be of sentimental value, other things will just be there. You're going to have to make some really tough decisions. Because some things that we hold on to aren't really giving any value to us, and most often we keep them because we liked the once upon a time. So, get some trash bags ready, because you're going to need them.

Trash – It is nice to be as eco-friendly as possible here. So only throw things away that are really broken or useless.
Recycle – there are many options to recycle most items in our homes now, so if you can then try to
Donate – just because you are getting rid of it, doesn't mean there isn't someone out there who could benefit from it. So pick a few places that you would like to donate to.
Keep – you really have to love these items, or they serve a specific purpose, so they earn their space in your house.
Do this over weeks, not in one day. The idea is that you give yourself to reflect on the items as they leave, and feel good about what you get rid of and what you keep.
Cleaning
Getting the room fresh and ready is part of the process. Scrubbing those corners, vacuuming under and on top of things, using a toothbrush for that detail work. Once you do a really deep clean, you will find it easier to keep on top of it with smaller cleans during the week. 
It might be the case that you're going to need to hire a specialist carpet and upholstery cleaning company to tackle the bigger jobs. So plan well around the few hours they will need.
Walls
This is a fast and effective way to add some serious personality. If you are only doing one wall, you can really splurge on the best wallpaper you can afford. Typically you are going to need to make sure the other walls are pretty neutral, and the furniture will all work together.

Artwork can make a real statement too. Head out to art fairs, thrift stores, galleries, and you might even like to have a go at painting something yourself. You can get bold and extravagant, or subtle with clean lines and classic black and white. Art on the walls is a very effortless way to create a focal point. 
Galleries of your favorite prints and photographs also add some real interest. A top tip is to use different sizes, shapes, and textures of photo frames and space them well on the wall. If you have opted for a monochrome black and white effect, these can look even more impactful.
Ceiling
Your ceiling can do more than you think. Consider checking out the beautiful fanimation ceiling fans which are both functional and beautiful makes use of a space that otherwise might be wasted. Lighting can make a big difference to the room as a whole, and a way to aid that bright light you are looking for is to have your ceiling in the lightest color you can. Most people decide that white is best, but a very light grey adds a touch of colour without being overwhelming.
Mirrors
A large mirror hung in the right place will bounce light around the room. Which is perfect for smaller spaces. However, you can also choose to get mirrors with large elaborate frames. Using a myriad of smaller mirrors, similar to the gallery of photos can be really interesting to look at, and it is functional too.
Theme
If you have a deep love of all things nautical or perhaps the jungle is your jam, then you might like to add some items into the room than lean into your passion. For example, if you are loving the beachy theme, then you can think about white washed wood furniture, jars filled with beach pebbles and your artwork might be a large photo of crashing waves. If it the jungle, then you can really use green as your main color addition (typically with white walls and light flooring, so the green stands out).
Brick
If you have an open-plan space, or you like the idea of the slightly unfinished look, then you might want to consider an exposed brick wall. It becomes a focal point without you needing to add or do anything. You can still choose to add artwork, but you will probably have to pay more attention to the colors and lines that are in any art you do choose. The exposed brick will also give a feel of the outside, being inside – which can be amped up with modern pieces and a lot of greenery.
Greenery
The bigger the plant, the fresher the air. Well, actually, if you get the right plants, they will actually purify your air for you – which is no bad thing in the living room. However, adding plants into any room is an excellent idea. Green ups your productivity for one, and gives a natural and welcoming feel for another. If you don't like the idea of a lot of small pots everywhere, then one large potted plant will make a significant impact.
DIY
If you are sick of the same old coffee tables that everyone has, then it might just be time for you to hit up Pinterest for some ideas on how you can make your own coffee table. Or, if you don't really want to make your own, then spend some time looking for local furniture makers and get in touch with some ideas you have and get some prices. Although you might end up paying a little more than usual, you're going to have something that is totally unique to you.
Fireplace
If you don't have a fireplace, there is nothing stopping you from installing your own. Of course, if you live in a rental, you will be looking for a faux one. Something that can be installed on the wall with ease and removed when the time comes for you to leave. If you want to have something more permanent think about having the surround in a pattern. Think Moroccan tiles as a starting point. The variation of all of the tiles will look quite stunning. 
Focal points usually face the entrance of the room, so that straight away they make an impact. But you can choose to move furniture around (usually the sofa) to create a new one. The focal point will often dictate where the furniture will go unless you opt to work the focal point around the furniture – as mentioned above. The great thing about focal points is that they can be totally personal to you. You have the ability to show your personality and style without holding back, and that is pretty cool.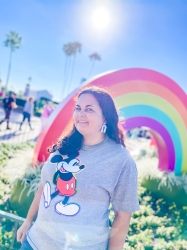 Latest posts by Krystal | Sunny Sweet Days
(see all)