Know These 6 Vital Things About Car Loans Before Applying
A car is a luxury for some people and a necessity for others. If you decide to buy an automobile, there are two ways you can go about it: you can either pay out of pocket or get financing for the car. Car loans significantly increase the affordability of a car. However, if you decide to get a car loan, you should educate yourself about what it means to get financing for a vehicle.
Unfortunately, most people do not, and they end up paying more than they should or are unable to pay back the loan, and the car ends up being repossessed. The following are six vital things you need to know about car loans before applying for one:
They Require Proof of Identity
First and foremost, you should know that proof of identity is necessary to get a car loan. No one will give you a car loan if they don't know who you are and confirm it. Therefore, when you apply for a car loan, you should carry a photo ID that preferably includes your signature. There are many acceptable forms of ID, including your passport, voter ID, government-issued identification such as your Medicare card, car logbook, and title deed, among others. The dealer may also require you to present a current utility bill with your name and address on it. As long as you can prove your identity, you should be fine.
They Require Proof of Income
If you are going to get a car loan, the lender has to be sure of your ability to repay it. The way you will do so is by providing the lender with proof of active income. The best way to satisfy this requirement is to present the lender with your pay stubs.
You can have a look at mrpaystubs.com to generate pay stubs going back however long you want. Ensure that the paystub you take to the lender is recent and shows your income over the past year.
If you are self-employed, you will have to prove your income earning capacity using bank statements and tax returns. Lenders will ask for only two years of your tax history, but some of them may go as far back as five years. Bank statements for the past year should be enough.
Credit and Financial History
The company giving you a car loan will not ask for your academic qualifications. They will want to know your credit and financial history, which is the best way to assess whether you can pay back the loan. Lenders will evaluate factors such as your debt-to-income ratio, monthly cash flow that goes towards servicing debts, and your balance sheet, among other financial documents. They will also require your credit history and score, which is a record of your debt repayment behavior. You won't have to bring any of the above documents as lenders can access your financial information with your consent.
Driving History
Lenders granting you a car loan will also be interested in your driving history. No lender will give a car loan to someone with a poor driving history. It is a sign that you will probably damage the car and have trouble paying back the loan. The lender will access your driving history by asking the DMV. If you have any strikes on your driving record, you will have to address them before getting a car loan. You are less likely to get a car loan if you have a poor driving history.
Vehicle Information
If you are applying for an automobile loan, you will have to provide the lender with a lot of information about the car you plan to buy. They will need to know the year, make, model, price, mileage, and identification number, among other details. The more information you provide, the better your chances of getting the loan. If you are getting financing from a car dealer, the law binds them to provide you with conclusive information about your buying vehicle. You should completely understand the information the dealer provides you about the car, including your rights and responsibilities towards it.
Trade-In Documents
If you are getting a car loan to trade in your vehicle for a new one, it is crucial to know that they will require the car's title and registration documents. The lender will also need any documents that help establish the car's value. The value of the car you trade in will determine how much of a loan you can get.
Getting a car loan is often a daunting endeavor. However, if you know the six things above, you should have a better chance of getting a car loan than if you are ignorant. If you have to present any documents, ensure you bring them alone when applying for the loan.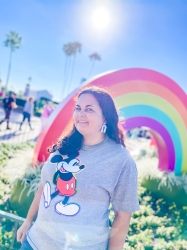 Latest posts by Krystal | Sunny Sweet Days
(see all)