How To Get Smart With Your Car Insurance Upgrade This Year
Car insurance pinches your wallet, but it is a necessary expense to secure yourself against unforeseen damages and mishaps on the road. The good thing is that you have several ways to get cheaper car insurance. It only takes a little hunting to make significant savings, and seasoned vehicle owners think outside the box to find more hacks. A clever upgrade this year can take you a long way. Here are some tips that can help you do it smartly.
Upgrade your vehicle
Upgrading your car is the best way to save on premiums. If you don't have the budget to buy a new one with a better safety rating, consider installing additional features. A new central locking system makes it less prone to theft. Likewise, you invest in new techs like parking sensors, rear-view cameras, GPS and navigation, and engine diagnostics for safer driving. You have a safer vehicle and save on premiums, making these upgrades a worthy investment.
Safe driving pays off
Even if you have the best safety features in your car, nothing matters more than safe driving. A conscious effort to avoid accidents and collisions makes you a good prospect for the insurer. They will happily offer you a hefty discount on the insurance premium since you are less likely to claim down the line. Drive safely, and you will get benefits beyond avoiding injuries. The effort will pay off the next time you upgrade your car insurance.
Look for bundling discounts
Another way to get smart when you upgrade insurance this year is by looking for bundling discounts. It is a good idea if you want to buy home insurance along with car insurance, which you will probably want to do if you own both. You can Contact a car insurance broker today and ask if they offer bundling discounts. Most brokers do it to secure customers for the long haul. Ask them for bundle discounts, and you will be surprised to see how much you can save with this smart move. Not to mention, it is convenient to find a one-stop destination that covers all your insurance needs.
Loyalty translates into savings
Upgrade your policy with the same provider, and you may secure significant savings for your insurance spending. Some companies have excellent loyalty discounts for customers who reach milestones like three years or five years. Stick with the same company if you are happy with their offerings, and you can cash in on saving opportunities down the line. Keep track of these discounts and secure them as they come.
Pay all premium at once
It is a good idea to pay the full premium at once when you renew or upgrade this year. Consider it a bulk discount, and don't miss the chance if you can afford to pay upfront. You will have less stress about missing your monthly payment, which is another valid reason to consider the alternative. Bargain a bit with the provider as they are likely to give in easily when you offer full payment.
When it comes to making smart insurance upgrades, everything boils down to finding the right provider. Consider factors like coverage and deductibles to find the best deal.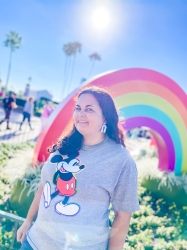 Latest posts by Krystal | Sunny Sweet Days
(see all)