How To Create the Home of Your Dreams
Brainstorm Your Ideas
Whether you're going solo and creating the home you've always wanted for yourself or you and your partner have decided to make a home together, there is no wrong way to go about brainstorming your ideas. The custom home building process begins with the most important aspect of the whole design: you. The home that will be built from the ground up will be born from your ideas, aspirations and unique tastes, so be sure to take each room into account when jotting down notes. A good tip is to go room by room and work your way around each room. What kinds of furniture and decoration pieces are important to you in every space? Do you have any specialized needs for mobility or comfort? What are your future plans and how would they factor into a home? Think through all of these ideas, do some research online to get interesting tips from other people who have gone through the process and have fun with it!
Chat With a Professional
There are many professionals who are involved in the home-building process. Consider working with an interior designer, who will know how to make the most use out of the space you have in mind. Interior designers can help you to better visualize how your furniture pieces will best function in the space, as well as help you pull together decorations and other art pieces to make your home feel cozy and filled with your personality and story. Designers that work in custom home building often have both sketches and three-dimensional renderings of your space, so you'll be able to experience it virtually before even laying down any concrete or framing for the house. When you hire an interior designer, you can expect to feel the stress of the project lift off of your shoulders as they bring your dream space to life.
When it comes to finding a home, you may discover that what you are looking for may not be on the market. If this is the case, building a custom home can be an exciting and satisfying process that can make you appreciate your new home that much more. It's one thing to buy a home, but to create it and be involved in the project from start to finish is another. Make sure you sit down and write out your do's, don'ts and must-haves for each individual room in your prospective home before meeting with an interior designer — this way, you'll feel ready and prepared when it comes time to start designing!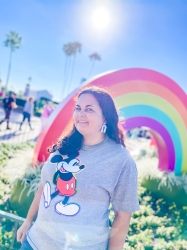 Latest posts by Krystal | Sunny Sweet Days
(see all)