Is Singapore a Good Country to Raise Your Kids In?
Parents want the best for their children and finding a better place to raise their children is of the highest priority. When considering Singapore as their new home, parents must consider all the common checklist items including what schools are best for their children. By reviewing the reasons why Singapore is a great country to raise their kids, parents learn about the amazing attributes of the region.
A Better Educational System
The education system in Singapore is phenomenal, and it is designed to help children excel on their career paths as adults. The schools are designed to focus on the basics, as well as, language arts that prepare the students for the workforce. Creativity and critical thinking skills give them a well-rounded education and ensure that the students achieve all their goals. Parents who want to review the educational system start by visiting The Perse School right now.
The Crime Rates Are Dramatically Lower
There are fewer reports of child abductions and crimes that involve children in the country. Crime statistics indicate that Singapore could be a safer place to raise children as compared to the US. Authorities work hard to keep crime rates down and prevent children from facing safety issues. Parents can rest assured that their children are better protected in Singapore, and they will safer allowing their children to play outdoors.
Impressive Healthcare Opportunities
The healthcare system in Singapore is impressive, too, and it offers exceptional health services for all citizens. Parents will not have to worry that their children won't have access to higher standards of healthcare, and local communities provide stellar medical professionals that specialize in pediatric care. Children will become healthier and won't have to worry about serious illnesses in the area. The healthcare system provides care for families of all walks of life and income levels. Parents will not have to fear taking their children to the doctor, and they won't face excessive costs just for checkups.
There's An Abundance of Things to Do
The country provides a multitude of family-oriented activities and attractions that are appealing to people with families. Throughout the entire country, families will find breathtakingly beautiful locales to take their children and enjoy a trip together. The extraordinary attractions include historical museums, theme parks, and even local playgrounds that are safer for all families.
Steady Economic Growth and Brilliant Job Market
Since the educational system is amazing, it is no surprise that Singapore has steady economic growth and major industries. As the children become adults, they will not have to worry about finding a job or a rewarding career. In fact, they have been preparing for their career on the first day of school. Colleges and universities in the area provide top-notch programs for students and help them find employment after they graduate from college.
Many parents can find top-earning jobs in Singapore and support themselves and their families. The job market is great for anyone who wants to move to the area and prosper. A review of the educational and experience requirements for local jobs in Singapore help parents get started on their journey to relocation.
Parents research new areas to raise their children. When completing their assessments, they want a place where their children will get an extraordinary education, feel safer, and have a real chance to thrive in adulthood. Singapore could be the answer parents are searching for.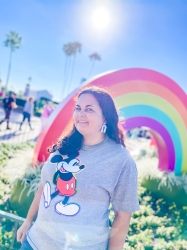 Latest posts by Krystal | Sunny Sweet Days
(see all)