4 Unplanned Home Fixes You Should Budget For
Most homeowners ignore some repairs in their homes because of financial issues. It might also be because you rarely inspect your home for any frequent maintenance. Whatever the reason may be, ignoring certain repairs in your house may grow into an expensive catastrophe in the future. Many people have spent a better part of 2020 locked indoors because of the Covid19 pandemic. This means your house has had more tear and wear than ever before. It might start as a small water leak in the ceiling, a cracked bathroom tile, or a little leakage in your sink faucets. These small signs are issues that you should pay attention to. Here are four signs that indicate your home needs some repairs.
Water Leaks
Some of the things that can go berserk in your home start with water going where it shouldn't go; This may include a leaky roof, drippy pipes, or even an issue of faulty plumbing. These issues may lead to a costly repair if not attended to early in advance. It will also help you learn more about Water Heater Leaking Info since you need to consider it seriously. Water leaks can cause damages to your walls, insulation, and even flooring. Additionally, they can also contribute to the growth of toxic mold and mildew, which can have dire effects on your health. If your house has any signs of water leaks, you should ensure the issue is addressed immediately. Water leaks can also increase your water bill significantly. If you see the water bill rising over some time, it's time to check your plumbing system.
HVAC Issues
Nobody wants to have a faulty air conditioning system in the middle of summer. Imagine your home during the winter without a working furnace. Your HVAC system plays a significant part in your indoor comfort and home life. This is why it's so dangerous to ignore any issues with your cooling and heating systems. You cannot just pretend that you can't hear the unusual sound your air conditioner is making. Ideally, ignoring such problems could end up making the issues more complicated than they are already. Many HVAC issues may start as a small issue, and it can be tempting to ignore them. If the problems are not dealt with immediately, they can add more stress to the system, contributing to the system's breakdown. Additionally, this could also increase your energy bills significantly and shorten the lifespan of the system. If your HVAC system has some problems, it would be best to call a technician and fix it immediately.
Electrical Problems
Our number #3 home repair issue is perhaps the most sensitive on this guide. You should never ignore an electrical problem in your home at any cost whatsoever. The results could be dire and tragic. Statistics reveal more than 300,000 home fires each year in the US caused by poor wiring and installation or overloaded circuits. If you observe anything out of the usual in your electrical system, this should be a cause for worry. It will help if you call an electrician to deal with the issue immediately. For example, some telltale signs of electrical interference could be flickering lights when running an electrical application. Another sign could be regular tripping in your home circuit breaker. A home fire caused by an electrical fault could leave you with damages worth hundreds if not thousands of dollars. Instead of waiting for such damages, consider inspecting your home for any electrical defects that appear suspicious and have them fixed immediately.
Wall Repairs
We should start by pointing out that this is not something you should do yourself. If you plan to take down a wall to add new insulation or even make a significant switch to a new wall layout, you must work with a home design expert. Many homeowners think that tearing down a wall and putting up a new one is less complicated. The results may be tragic. All in all, having your walls repaired is something you need to think about. You don't want an old wall crumbling down and falling on your one-year-old child. Remember, your gas and water lines are wired in the inside of your walls. This is why it pays to give your walls the seriousness it deserves.Besides this, pay attention to safeguarding your home from harmful insects and bugs. For this, you need to look for services like pest control Sydney NSW Australia which offers reliable solutions to pests. Pest control is an easy, effective, and budget-friendly way to intact the security of your family members effortlessly.
We should also point out a word of caution: please refrain from fixing these repairs by yourself. We recommend working with experts to resolve the issues. This will save you money and hassle in the long haul. Finally, ignoring any repair issue in your home will almost lead to getting worse, so ensure repair issues are fixed immediately.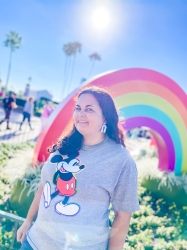 Latest posts by Krystal | Sunny Sweet Days
(see all)