Home Heating System: How To Ensure That Your House Is Warm Enough
When winter approaches, so many people will rush to find ways to keep their houses warm. People will look at the effective ways of keeping a house warmer while saving some coins. Besides having an effective home heating system, it is crucial to embrace some measures to keep the house warmer. Sometimes it becomes impossible to retain the warmth if you have an old house with little or no insulation. This article will discuss some helpful tips to keep your home warm and comfortable throughout the cold season. It also helps to save on some heating costs. Here are the ways.
Get a portable heater
If you have a central heating system, it might not reach all house sections, including the bedrooms and other isolated spaces. The situation becomes worse if your home system isn't enough to accommodate all your house needs. If this is the case, you have to get an additional portable heater to cover the areas not covered by your home heating system or keep some parts warmer. In line with this Orenda Home & Garden review, there are different types of portable heating systems you can buy for your home. It all depends on your home needs and set budget. Portable heaters are much safer and provide the cleverest way of keeping your room warmer, especially in the absence of other heating systems.
Let in sunlight during the day
Another way of keeping your house warmer is by letting in the natural sunlight during the day. Once the sun is up, open the doors and windows and remove the curtains to let the sun heat all your rooms. The sun is always warm, regardless of the weather. Only open the areas where the sun can reach with ease for a better part of the day. Once the sun goes down, close the windows and doors to preserve the heat. You will experience the warmth for the better part of the day, even when the sun goes down. This initiative is used chiefly to conserve power. The sun warms the house during the day, while the heating system only functions when the sun's heat goes down. It is essential to keep the curtains closed at night to avoid the cold creeping in.
Use timers on central heating
If having a modern central heating system, it probably has a timer on when to start and stop functioning to keep your house warm. It would be best if you used the timer effectively to make your home warmer. You can program the boiler to heat at least earlier before getting up or getting into your house for maximum warmth. Slow heating is much cheaper and effective than faster heating which consumes more energy. When you set your thermostat at 20 – 30 degrees Celsius, the boiler will heat at a constant speed, making your house warmer than in abrupt heating. Also, it would be best if you put off the boiler at least 30 minutes before getting out of your home to conserve energy. Leaving your boiler to run the whole day is wasteful and raises the energy bill.
Move your sofa
This idea might sound ridiculous, but it dramatically helps your heating systems cover the whole house, making your home warmer. How does this idea work? Moving your seats to the radiator or to your towel radiators enables it to cover vast areas in your house. It also prevents the sofa from absorbing the heat and ensures heat circulates in other regions. Other than the seats, you can move the curtains, clothes, and others, enabling the heat to cover all your house areas. It would be best to cover cracks and open spaces on the walls to ensure heat doesn't get outside.
Maximize Insulation
Your central heating system and the portable heater could work better if your house got insulated. In most cases, at least a quarter of the heat will escape through the roof. You can reduce this by installing 25mm insulation on your loft, which holds the heat back. It is also necessary to check on the walls and ensure they don't have cracks or materials that lose heat quickly. Although it's expensive insulating your house, such enables you to conserve much more in the long run. Wall and roof insulation can help you save at least 50% of your heating bills, especially if you live in colder regions. You will need to hire an expert to check on your house and advise on the best insulation you can invest in.
Other ways you can adapt are upgrading your heating boiler, blocking out the drafts, wrapping up the water tank and heating pipes, and much more. When you do this, you will be sure of getting a warmer house at a subsidized cost. It would help to embrace these tips and much more to achieve the cost-effective benefits.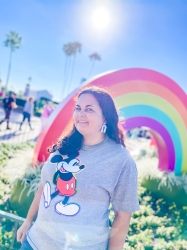 Latest posts by Krystal | Sunny Sweet Days
(see all)