Getting a Tattoo With Your Partner – What to Consider
A tattoo that you share with your partner can be personal and unique, and it can represent the bond and partnership that you share. Making the commitment to get a tattoo with a partner can be big, but make no mistake, it can be a fun process too. Before rushing out and getting a silly and nonsensical design, take time to think about what you want and why. The more time that you have before getting a tattoo, the more certain you can be about what to have (and where to have it).
The Design, Size, and Style
So, when it comes to design and style, what are you looking for? Do you want to have identical tattoos, or would you like matching (yet contrasting) designs with slight variations in colors? The design and style of your tattoo and the size you go for may be different depending on where you want it on your body. It is always best to try and visualize where a tattoo would look good and how it would sit. Areas such as wrists and collarbones can alter how a tattoo looks – so keep this in mind. Drawing out a design and trying it out as a transfer on your skin beforehand may be a good option, as it may allow you to see what will work well (and what may not).
Where to Have Your Tattoo
After thinking about the design and style of your tattoo, you then have to think about where to get it. This means where you will have it on your body and which tattoo artist you will use. Will you have it somewhere that is visible all the time? Or, perhaps somewhere that is only visible to you and your partner? Once you know where on your body you wish to feature your new artwork, it is then time to reach out to tattoo artists. When comparing tattoo artists, you need to look at those that are highly recommended. The artists that are highlighted recommended will often use higher quality products and equipment, such as ink and tattoo needles from Barber DTS. You want the best results with a tattoo, and you want a professional finish, so carefully weigh up artists and look at work they have produced before.
Temporary Before Permanent
If you are certain that you want a tattoo with your partner, but you want to make sure you like a design, then why not look at temporary designs first? When you look at temporary designs, you can change the position of a tattoo and make alterations before you commit to having a permanent one.
Differences in Skin and Results
Everyone's skin is different, and this may have an impact on how a tattoo looks. When you are having a design with your partner, you need to think about how they might look different, perhaps due to skin color or tone. When you factor in differences, you can then change the design and style to best suit both of you.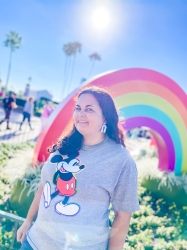 Latest posts by Krystal | Sunny Sweet Days
(see all)