Five Reasons Why You Should Consider Traveling Alone
Even if you really enjoy sharing travel experiences with friends, loved ones or family member, however, you still should examine the possibility of traveling alone from time to time. Solo travel fits everyone, even if you have a significant other at home, you are single, and you are an introvert or extrovert. How? Here are five reasons why.
It is easier to plan your time.
Very often when plan trips with friends, we face a harsh reality that dealing with everyone's needs is hard. Especially since everyone is so busy with their lives and it is super hard to find same time to plan the trip perfectly. Sure, you can plan trips well in advance, but often this means, that you will have to make compromises, shorten or postpone the journey. Moreover, finding a new person to accompany you before the departure is also tough. For this reason alone, sometimes it is better just to pack a backpack and hit the road alone.
You will get a chance to pursue your dreams list.
After all, there will always be some things in life that you would like to try, but you will never find a person who will do that with you. Maybe you've always wanted to fly over the Grand Canyon, to see the Mayan ruins or just eat a big lobster in the Indian Ocean. It is really nothing wrong if your friends and loved ones do not like or do not want to do the same thing as you dreamed of, but if you travel with someone, and he or she starts stopping you from following your dreams – then it becomes a problem. Solo traveling will let you avoid such unpleasant situations.
You will meet a lot, a lot of new and lovely people.
If you are an extrovert by nature, a solo trip can be a startling experience. During such trips, you will really meet fellow passengers or fun local people and befriend them instantly. In most cases, lonely people look much more acceptable, easier to come up and say hi. So, during your solo journey, you will never sit around, as you will soon find yourself within a group of friendly cosmopolite people who are ready to show you the world. However, always remember: no matter how good a company is, always think of your security too.
Better service for singles.
For some reasons, the service in hotels and restaurants seems much more enjoyable when you are traveling alone. People actually really do appreciate the ones who dare to leave and travel without the company. And if you show that you are traveling alone, almost always you might increase your chances of getting cheap hotels, more pleasant service from a waiter, a discount or even a free cocktail at the bar.
Absence makes you miss people more and cherish that you have.
We do not offer to spend all of your holidays apart from your family, partner or friends, but occasionally, this trip can be really useful. In a common case, it may resume your relationship with your beloved or show off your real feelings for each other. Each relationship must have their own separate hobbies and little secrets. So such lonely journeys can give you such new experiences and self-confidence that you are a strong personality. And once you come back home, everyone will find you way more interesting, more adorable, and you will not be able to let your loved one for a second. In addition, if after your solo journey you can say that you have discovered a real paradise, next time you can get back there with the most important person in your life.
Be sure to try these ideas to learn How to Be Prepared When You Travel.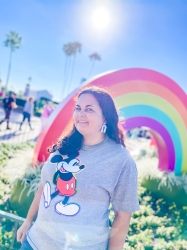 Latest posts by Krystal | Sunny Sweet Days
(see all)