They Have Team-Building Exercises At Work, But What About At Home?
Anyone who has worked a corporate/office job, or any job with an enthusiastic boss or manager, will know the equal dread and delight that comes with a "team-building day." Dread, because you know this will force you into a range off odd situations where you have to co-operate with your colleagues to get over a challenge, perhaps in a specific facility designed for this kind of corporate meshing. Delight, because you get to enjoy a day free from work, instead canoeing, or abseiling, or undergoing puzzles.
That's all well and good. But what about our home life? After all, families need to bond too. A little care and attention, especially as your children become older and independent, could work wonders here. Sure, Taco Tuesday night is delicious, and yes, you try to head to the movies together or eat your meals at the same table – but what about a distinct experience that forces you to communicate and cooperate? In this post, we'll discuss how you might arrange such a fun approach.:
Adventure Sports Days
You'd be surprised just how many sports facilities and adventure event companies will accept families, and this can be a great opportunity for you to bond and build in relatively intense surroundings. For instance, kayaking days out with the family can be a blast, as can "survivalist skill" courses, which have been diluted to make them comfortable and fun more than intense and worrying – for instance, abseiling, orienteering and camping can be part of this adventure.
If you have an active family, booking a day out at one of these adventure spots, in and amongst other families, can be a great time. You might curate your own adventure however, such as walking a famous hiking route and sleeping in nice hotels at either end, or even heading to a local forestry event space where you can engage in fun activities and sleep in log cabins, for instance, companies like Go Ape are popular in the United Kingdom.
Escape Rooms
Indy escape rooms can be a blast for an older family to partake in. From murder mysteries to haunted manners and even space adventures, being locked in a given area and finding your way through the puzzle to escape can be a tremendously fun time, and encourages co-operation and good communication like nothing else. Just makes sure to work together, or you might be trapped in the haunted mansion forever!
Family Volunteering
Family volunteering is not only a way to bond, but it allows you to feel like a true part of your community. There are many ways to go about this, from helping the local community organizers plan and manage their community event or parade, or perhaps even volunteering food or to help out with the public barbecue. This helps you meet people from the surrounding neighborhood, which is healthy at a time where many people feel fragmented and isolated from their communities. Moreover, your family will have time to bond throughout this effort, as you work together to achieve something wonderful for the common good.
With this advice, you're sure to curate the best team-building activities for your family, connecting together and making time for one another again.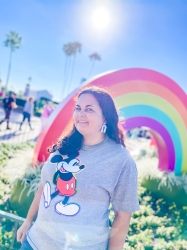 Latest posts by Krystal | Sunny Sweet Days
(see all)