Everything You Need To Know when Moving in Panama
Retirement should be a time filled with bliss and relaxation. But with all the beautiful places in the world, how do you pick one to spend your retirement in? There are several factors to consider when trying to find the perfect retirement place. Fortunately, we have taken out the hard work for you after researching multiple locations. We have already determined that Panama is one of the best places to retire in the world! Not only does it offer amazing views in beautiful weather, but Panama also has plenty of other benefits that make it one of the most pristine places for retirement. Let's dive right into discovering everything you need to know when moving to Panama.
Quality Living
One of the best reasons for choosing to move to Panama is that it offers a quality living option for an affordable price. Whatever you decide, you will likely pay between $500-$1500 for monthly rent or mortgage, according to International Living. Where you really start to see savings, though, is in the electricity bill. You can expect to pay between $30-$150 for electricity. You might want to consider staying in a beachside home with a couple of bedrooms or finding a place in the middle of the rainforest if nature is more your thing. Whatever you choose, know that you can't go wrong with finding an affordable yet beautiful place in Panama.
Healthcare
If you are worried about healthcare, you don't have to be. Panama has plenty of options for both public and private healthcare that are both affordable, and their private hospital in Panama City is even affiliated with Johns Hopkins Hospital. You will always find the best care in Panama City, but you can also find options in other places around the country. So if you are wondering if you will get the care you need if you move here, just know that there are plenty of options to get quality healthcare around the country.
Community
When you move to Panama, you immediately find that you are not alone! There is an entire community of people just like you who have chosen to retire in Panama and are having the time of their lives exploring the country. There are plenty of different activities that you can enjoy together, including outdoor activities like hiking, golfing, or water activities. If you enjoy the nightlife, Panama has a vibrant nightlife that you and your new retired friends can enjoy.
Currency
The Panama currency is U.S. dollars. This is a huge advantage for many people knowing they don't have to worry about the exchange rate or converting their dollars into the local currency. Instead, everything is in U.S. dollars, and you can use your money wherever you want about the country.
Household Help
During retirement, the last thing you want to do is spend your time cleaning up and cooking. Fortunately, plenty of people in the country are waiting to work for you and provide you with that in-home help you need. Not only does the domestic help give you more time to enjoy any activities that you want, but it is also affordable, and you can easily hire it if you choose to retire in Panama.
Language
In Panama, the primary language is Spanish, so you might have to learn some to better communicate with the locals. Fortunately, though, many do speak English, which will make it much easier for you to get around.
Final Thoughts
Making a move to a different country can be scary, especially when you are leaving everything that you have known for your entire life behind. The move to Panama, though, is definitely worth it as you get to live your life in luxury and comfort without breaking the bank. Get answers to everything you need about relocating to Panama with the help of Panama relocation tours, which is happy to guide you through the entire retirement process.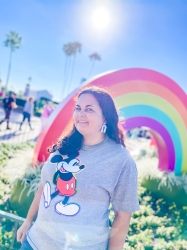 Latest posts by Krystal | Sunny Sweet Days
(see all)