The Most Important Qualities To Look For In A Surfing Instructor
Surfing is one of the most fun activities you can do if you live near a beach. If you are a fan of adventurous sports and adrenaline-filled activities, then surfing may just be the thing for you. It is really easy to learn how to surf properly in a short period of time. However, the key to surfing like a pro is learning from the pros. You will need to get some surfing lessons in order to be able to develop your surfing skills and know-how to survive in different conditions and situations without risking your safety in any way. That is why you will need to find an experienced surfer to teach you all there is to know about this water sport. Here are some of the main qualities you will need to look for in a surfing instructor.
Experience
When it comes to choosing a surfing instructor, experience is a key quality to look for before you sign up for any of their classes. You need to make sure the instructor has had enough years of experience surfing and teaching others how to surf to ensure they can help you develop all the skills you need in the water. Do not be afraid to ask them directly how long they have been in the game and what their experience is like as it is your full right to know what you are signing up for. You can also do your research on them to see if they have a professional bio listed somewhere online that gives you a better insight into their experience.
Character
If you go surfing, you should always look for a fun instructor who is able to teach you how to handle a surfboard in the water while still giving you the chance to enjoy yourself in the process. As seen on https://www.santabarbarasurfschool.com/, a good surfing instructor is someone with a bubbly personality who is a people person so that they can get you to love the sport and want to learn even more. They should be leaders in their characters yet have the right set of communication skills that allows them to listen to your needs and teach you properly.
Qualifications
Anyone can learn how to surf and be good at the game, however, you need to have certain qualifications in order to become a professional surfing instructor. When you are trying to choose the right instructor, you need to make sure they have all the qualifications they need to teach you the necessary skills you will need in the water. They will need to have passed certain exams and have their full licenses to play this sport and help you while you are learning in order to avoid any health risks.
Love for the Sport
The best way for anyone to learn a sport is if they are inspired by those who teach it as a result of how much they love the sport. The same thing goes for surfing; if your instructor loves the sport, they will automatically make you love it too and want to learn more about it and develop your skills quicker. The only way you can tell if your surfing instructor loves the sport enough or not is going to be by communicating with them and trying their lessons once or twice and maybe reading reviews and feedback from some of their other students to see what they have to say.
Adaptability Skills
Surfing students are different, and so should the methods used to teach them to be. That is why you need to find a surfing instructor who is adaptable enough to tweak their teaching methods according to your needs and your skills. Whether you are a quick learner or someone who needs some patience, you need to find an instructor who can give you the learning experience you need to surf properly and have a good time when you are in the water.
Learning how to surf can be one of the most fun and rewarding things you do in your life. It is an exciting sport that tests your physical capabilities while allowing you to explore your adventurous side. The best way to make the most of surfing is to find the right instructor who can teach you all the tips and tricks of the game. Make sure you do some research to find an experienced instructor who has all the necessary qualifications and possesses a fun character as well who can help you learn quickly and inspire you to love surfing even more.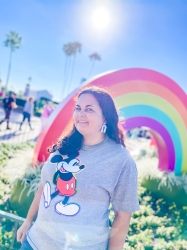 Latest posts by Krystal | Sunny Sweet Days
(see all)