Alternative Options To Traditional Homeownership
Owning a house is a dream that many Kenyans hope will come to pass. But the longing to own is diminishing daily as the prices for land, traditional housing, and construction materials continue to skyrocket. Not excluding that, there has been an increase in rental fees in many parts of the country, making many convinced they will never own a home. This has made the real estate industry find alternative housing options to help people become homeowners. The alternatives are compatible with various lifestyles and budgets. Therefore, if you feel it's time to put the idea of owning traditional housing behind you, here are some top options you can choose from.
Houseboat
A houseboat is perfect for water lovers as no constitutional law states you must live on land. Houseboat is cheaper than a single-family house and gives you a chance to live a remarkable life. With this type of home, you can move from place to place. You only need to find a spot to dock when you want to take a break. Boat life allows you and your family to create memories together.
But, it has some drawbacks, as you must know how to drive a boat, be near a water body and set aside maintenance and repair funds. Maintenance and repair are not more financially draining in Kenya than in a place like the USA, as there're no kinds of storms like hurricanes. Storms can significantly damage your boat to the point of no repair.
Shipping container home
The idea sounds weird, as you're used to seeing shipping containers utilized like business venues. Things have changed, and now they can be constructed and designed to be home. These containers are small, but you can combine more to fit the size of a house you want. For example, if you are in Nairobi, Kenya, four bedrooms in kitengela would be what you want, depending on the size of your family. With shipping containers, it's possible to achieve it.
For your container to be livable, you should get the help of a professional. Also, the design of your house will tell if it needs more engineering and finishing, thus, the expenses.
The drawback to shipping container homes is that you must have land and hire an expert to turn the containers into a house. But if you're willing to put all that work into reality and have your dream home, shipping containers are worth it. Besides, it's affordable, flexible, and lets you put your imagination into play, making it more than a transporting unit.
RV or van
Live on the move. If you have little on your plate, love to explore, and can live anywhere, a van can be the solution you want.
Van-life is more appealing to digital nomads, especially those that can work from anywhere and anytime. For instance, freelancers can fit in this kind of housing as they have the freedom of working hours without location limitations.
But, RV has some disadvantages, such as finding a safe place to park at night and trick the vehicle, and some options are expensive. You have parking choices like national parks and private van parks, which you must pay for. Free options include government land and some retailers' parking lots.
If you find a recreational vehicle a good solution, try renting it before buying one. You might like the idea but not the life itself.
Campground
How can you live in a camp? It's a housing option, especially for those who love nature and traveling and want a more pocket-friendly alternative to traditional housing.
Some campgrounds offer long-term leasing services, providing a stable and comfortable living space while allowing flexibility and mobility. Also, most campgrounds offer amenities, such as recreational activities and community events. The most common campgrounds in Kenya include Malewa Bush Ventures, El Karama, Kiboko Camp, Thompson Falls Lodge Camp, and Wildebeest Eco Camp, which are near National parks.
But, to live in a campground, you must be ready to adjust to a more minimalistic and communal lifestyle. Campgrounds restrict the length of stay, and long-term occupancy is prohibited in some areas. Also, there is not much privacy and security.
Choosing a campground is going for scenic, beautiful, and peaceful living and an opportunity to explore different places as you learn about your country's fantastic spots. Besides, you don't have to pin your life in one close location.
If owning a conventional house is almost a shattered dream, revive your vision with other housing options. Dream again and take a test drive of any above housing options and find out which choice you're more comfortable with. Besides, an RV, container, or houseboat might be what satisfies you more than a traditional home. Owning a home gives you security and ownership pride and helps build equity.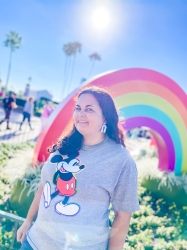 Latest posts by Krystal | Sunny Sweet Days
(see all)