5 Winter Decor Revamp Ideas Every Homeowner Must Try
When the weather turns dull and bleak, it is time to cheer up your living space with some warm and welcoming decor elements. Fortunately, winter home decor is easier than it sounds, and you can do it without burning a hole in your pocket. You only have to be selective while picking new elements and creative when working with what you already have. Here is a list of some simple and affordable decor revamp hacks that every homeowner must try this winter.
Get some greenery indoors
While you will have the Christmas tree around in the festive seasons, keep the greens indoors even after the holiday season is over. You can place potted indoor plants around the house to add life to the dullest of corners. It is a great idea to create a small vertical herb garden on one of the living room or kitchen walls. You need not do much work for the project, as you can start by planting small herbs in old mugs and containers.
Create accent walls
Another way to brighten up your living space this winter is by creating accent walls in the rooms. You can work with a vibrant color palette because it can bring the element of warmth to the rooms. Try different ideas for different rooms- a textured wall in the living room, wallpaper in the kids' room, and a picture collage wall in your bedroom. Be as creative as you can be!
Highlight the fireplace
Your living room fireplace is the centerpiece of winter decor, and it deserves to be because this is where the family gets together for warm conversations every evening. Opting for an electric fireplace with mantel is a great idea if you want to switch to a smoke-free system. It looks as good as a traditional fireplace and provides warmth without fumes. Highlight it by placing potted plants around and decorating it with wreaths and candles.
Accessorize the floors with rugs
Area rugs are the key element of winter decor because they warm up the cold flooring and bring comfort to your feet. They do not cost a fortune as well. The best part is that you can add appeal to every single room with rugs in different colors, shapes, and sizes. You can even roll them up and store them during the warmer months and place them back in the next season.
Layer up couches for extra warmth
Winter decor is as much about functionality as it is about aesthetics. You can layer up the couches and sofas with blankets and throws for extra warmth. Using fur cushions as decor elements is another good idea for winters. You can play with shapes and colors to enhance the look of the living space. Plush fabrics for the curtains can work wonders for the decor and double up as insulation for the windows.
When it comes to winter decor revamp for your home, it is a worthy effort that no homeowner should miss out on. Just a little work and small investment can make the place warm, vibrant, and welcoming.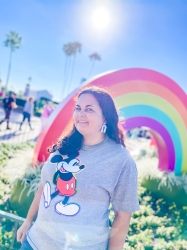 Latest posts by Krystal | Sunny Sweet Days
(see all)