Starting Life Afresh In A New Country- Easy Tips For Young Families
Living and working in a foreign country is an exciting experience, but moving permanently with a young family in tow is a completely different ball game. You have a lot more to manage than you imagine- from handling the details of the family immigration process to making your children and spouse comfortable in a new country to learning the language and keeping your finances on track. You can easily get overwhelmed and may even consider dropping the idea of moving to your dream country at some point.
It is just like starting your life from scratch, but you need not worry even if doing it with a family. Starting afresh is doable, and you will actually enjoy it if you take the right approach. Thousands of ex-pats have positive experiences and success stories that will inspire you to take the initiative. But it makes sense to understand the ins and outs of the journey so that you can share similar experiences ahead. Here are some tips for young families that aspire to begin a new life in a new country.
Keep an open mind
The success of your immigration journey starts with keeping an open mind. There will be challenges when you take the plunge, so be prepared to take them as they come. Having realistic expectations is equally vital because you cannot expect the relocation to be like a dream holiday. Settling in a new country takes a lot of hard work, and the entire family has to do their bit.
You have to make sure that everyone in your family shares the same mindset and is all set to take the challenge with enthusiasm and positivity. The right approach and mindset set you up for success, whether it is about going through the lengthy immigration process or learning a language from scratch, or adapting to the new culture.
Plan in advance
After you are mentally prepared for a new life overseas, you have to consider the practical aspects. If you want to make your life in a new country smooth, nothing works like good planning. It starts with deciding the right time to move, whether you want to do it just after getting married or starting a family.
Alternatively, you may want to wait for the kids to grow up a bit before exploring the idea of settling in a foreign location. When it comes to planning, you must also have a long-term financial strategy in place, because money will be a key concern when you move. The earlier you start planning, the better prepared you will be to start afresh.
Prepare your family members
Apart from practical planning, you have to make sure that all the family members are prepared for the step. You will not want to get into a fix with the decision because your spouse disagrees with the idea. Your old parents may not be willing to budge from a home where they have spent their entire life.
Similarly, your kids may not be happy with the idea of leaving their friends and comfort zone and beginning a new life in a place they know nothing about. Convincing them will take time and good logic, so be ready with valid reasons for the move. If you have reasons that are convincing enough, everyone will come around sooner or later.
Choose a destination wisely
Once you have your family on your side, consider half the work done. But the bigger half is still there to handle and close. It is time to choose your destination unless you already have one in mind. Consider factors like job prospects, income potential, immigrant safety, cost of living, and weather in the potential immigration destination. The immigration process is also a significant factor when you plan to move with your family.
For example, Italy is a good option from all perspectives, and it offers myriad options for immigration, such as citizenship by descent and business immigration. You can get qualified Italian Citizenship assistance to understand the best option for your family. Ideally, your spouse should be a part of the decision. If the kids are grown up, seek their views on the destination you plan to pick for spending the rest of your life.
Learn the language
Potential ex-pats often overlook language as a part of their immigration planning, but it deserves to be a top priority. Even if you are a fluent English-speaker, life can be challenging in a country where people communicate in the local language. Knowing the language of the new country gives you a head start. It will make settling there a lot easier than you expect. It will also help you in the workplace or while meeting your business clients.
Researching your country and its local language is the best way to start. Consider taking a language course even before you start with the immigration process. Your spouse should take the course as well, and so should the kids if they are old enough. Life will be easy for them as they join a new school and make friends in the country. You will also be able to socialize well if you have a command of the local language.
Ensure financial comfort
Another crucial step for starting afresh in a new country is ensuring financial comfort. The internet is the best place to get a fair idea of the cost of living in the country. Ideally, you must save up for six months of living expenses in the new destination before you move there. Add the cost of flight tickets, rentals, health insurance, and commute to have a detailed estimate of your upcoming financial needs.
You will be comfortable if setting up a business or already having a job in the country. But it still makes sense to have a financial cushion in place so that you are confident and comfortable about supporting your family during the initial few years in the new home. Even as you are financially comfortable, focus on building a strong foundation with ample savings to sustain the fresh start.
Simplify the logistics
Settling in a different country with your family means that you will need a comfortable living space there before you move. It is best for a family member to travel there and arrange accommodation, which means your family will have somewhere to go on arrival. Alternatively, you may choose to stay in a hotel or homestay for a couple of weeks till things are sorted.
You will also need a reliable international logistics service to transport your belongings to the destination country. It may cost a bit, but you do not have to worry about packing and shipping your stuff. A good provider will make sure that your stuff isn't damaged in transit, and it is insured as well. Simplifying logistics helps because it lets you settle down as soon as you arrive.
Socialize with locals
No matter how excited you feel about moving to a dream destination, life may not be the way you expect. You will probably feel lonely and sad, and young children are often affected the most. It is hard for them to make friends and adapt to a new culture, although most adults feel the same way. Trying to socialize and make friends is the best idea to come out of the isolated feeling.
You will be in a good place to start if you already know the language. Visit the local hotspots and try to mingle with people. If you are an introvert, you can try making friends at the workplace. Talk to the neighbors and connect with the parents of kids' friends. It may take a little effort to socialize, but it is worthwhile as you can forge new relationships that make life easy and happy in the new home.
Invest in self-care
Despite bright-eyed optimism about starting anew with life, you may have some hard days without money and friends. You may feel homesick, frustrated, and overwhelmed at times. Before you experience depression, invest in a solid self-care plan that keeps you going even in the toughest time. It isn't going to cost a fortune but can go a long way in making life easier when you are thousands of miles from your home country.
Self-care for young families is all about taking care of everyone's needs. Be a single cohesive unit that sticks together in tough times. Listen to each other's problems and share suggestions to resolve them. Do fun activities you can enjoy as a family, such as cooking together, going for weekend picnics, and watching movies. Things may be hard to manage when budgets run tight, but you can still manage with smart thinking.
Getting a fresh start in a new country with a young family isn't an easy job, but it is achievable with the right mindset. Staying ahead of the challenges with solid planning and preparation gets you on the right track. See the positive side of the experience, and you will soon adapt and start loving your new life.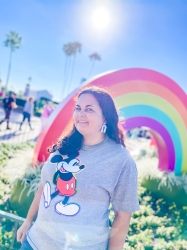 Latest posts by Krystal | Sunny Sweet Days
(see all)