Whether you are dating or married to someone, dates are an essential part of keeping the relationship alive. Having special time to grow closer helps to build affectionate bonds. It's important to plan or think about what types of activities will help a couple to get to know each other better.
However, date options may feel limited because of finances. Don't worry! With imagination and love, you can plan unforgettable date nights with very little money. Here are a few ideas for low-cost date nights that can bring you together for cheap.
Stay-at-Home Dates Tips
Staying at home together works well for some people, especially if you have a hard time getting out, when the weather is bad, or when you want a familiar setting.
Romantic dinner. You don't have to go all out with steak and lobster to have a lovely in-home dining experience. You don't even have to cook! Opt for pizza and ice cream delivery, or if you'd rather cook choose foods that are inexpensive (like chicken, for example) and make them into something delicious. There are even websites and apps that can show you recipes that you can make with whatever you already have in your pantry. Prepare the table with some flowers, scented candles, and soft music. Sharing a meal is always enjoyable with your loved one!
Talent show. Use your talents to create a memorable night. If one of you plays an instrument or sings, take time for a little show or create a new masterpiece together. Whatever you do best, make a show of it. You can do a humorous take on it, set up the living room to look like a stage, invite someone to participate or watch, and more.
Movie marathon. It's pretty common to have movies and TV series that you haven't been able to enjoy together due to work, studies or daily duties. This is your chance! Pop some popcorn, buy sodas from a gas station, and follow up with ice cream delivery. Friday or Saturday nights may be the perfect day for cinema at home!
Outdoors Date Tips
If both of you like to be out and enjoy outdoor activities, you're in luck because some of the most beautiful sights and outdoor activities are free or low cost!
Picnic. Having a picnic at the park is always romantic! Prepare some homemade treats in a basket and choose a nice, shady park. When you're finished eating, go for a walk. Take some pictures together! Without a lot of distractions, picnics can lead to great conversation. This kind of date is a must-do for every couple!
Beach. If you live near a beach, you can enjoy walking along the coast at sunset. Take photos to create a romantic postcard. You can build memories and bring some seashells home as souvenirs. It is summer and swimming or wading is always a fun option.
Art events. Many cities do concerts or art exhibits in parks. There are sometimes art walks, as well. You can even go to the closest big city and do a graffiti hunt.
No matter what you choose to do together, passing time talking, laughing, and reminiscing are amazing for relationship bonding.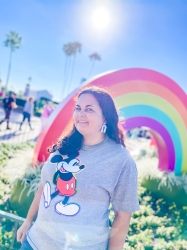 Latest posts by Krystal | Sunny Sweet Days
(see all)