How to Make Smart Decisions When Planning a Camping Trip
Traveling isn't always about enjoying populated theme parks and beaches or staying in expensive hotels. In fact, these aren't the best vacation options for now that the pandemic is still happening. If you want to get out of your house after months of being stuck in it, you may want to consider camping as a means to relax and unwind. You can still bring the puzzles with you and have a fun time as a family with these and board games, but that makes a big difference when you're in the great outdoors and not just stuck inside. When it comes to camping, you want to make it as fun as possible and it's not all nature and flowers, either!
More and more people are seeing the upsides to camping outdoors and it's something you may want to try with your family or friends as well. However, keep in mind that planning for a camping trip is far from planning for a trip elsewhere. It requires more dedication, thinking, and effort. If you're a first-time camper, here are a few smart decisions you can make when planning a camping trip.
Scout The Camping Area
Some camping areas are safe but there are others that pose dangers for you as well. From wild animals to poisonous plants, there are many things that can cause you harm when camping. All of these are easily avoidable though if you plan properly.
One of the smartest decisions you can make when planning a camping trip is to know the place you are going to camp at. Most of the details you need are available online. Aside from watching out for potential hazards, you can also research some of the things you can do in the area to make the trip worth your while.
Check Out The Weather Conditions
The great outdoors is amazing when the weather is sunny and warm. However, it might feel uncomfortable to some when the weather is rainy. Before you proceed with your camping trip, make sure that you check the weather advisory the day before you go out. There's nothing worse than camping on a rainy day.
Aside from being uncomfortable, camping in the rain is also dangerous. You can get sick because of the weather. Most worrying of all, the muddy surrounding could lead to unwanted accidents as well.
Rent A Camper
A camper is a vehicle designed specifically for the purpose of camping. These highly functional vehicles come with sleeping quarters and even a place for cooking. Aside from that, the insides are very spacious, making them perfect for long camping trips as they can accommodate a lot of the things you're going to bring.
Some people buy and invest in campers but this is because they commonly take trips to the outdoors. However, if you're planning to just try out camping, then it might be better for you to rent a camper instead.
A lot of companies offer campers for rent. Before you make a purchase, make sure you get to comparing RV loan rates as there are some firms that offer better vehicles at better prices. There are a few factors that affect the price of a camper including the type of camper you're hoping to rent and the number of days you are hoping to rent it for.
Think Of The Activities You Can Do
When people think of camping, they mostly think that it's just about people staying outdoors, taking in nature, so to speak. However, there are many things to do on a camping trip but that depends on where you are hoping to camp. Some popular camping areas are near rivers. This means you can fish while on the trip.
Perhaps the most common side activity to do while camping is to hike. There are a lot of things to see in the great outdoors. Aside from checking out the pristine wildlife, you might also discover some amazing sights while you are out on a hike. Just make sure to read a map so you don't get lost.
Ready Everything You Need Beforehand
On a planned vacation to popular areas, all you need to bring usually are a set of clothes and some toiletries. However, it's much different when going on a camping trip as there are a lot of other things you'll need to bring for the duration of the trip aside from a set of clothes.
For starters, you'll need to take care of your essentials. These include first aid kits that have bandages, splints, disinfectants, and sutures if necessary. The truth is that you never know when things can go wrong during a camping trip so having a first aid kit is not just a recommendation, it is a must.
Next up, you'll need to bring materials that can help you cook your food. Some families bring portable stove burners that are ignited with small gas cans. If you want to go old school, just bring some cooking pans and a fire source so you can cook using a campfire.
The outdoors is also filled with creepy crawlies. Bring a can of bug spray to avoid getting bitten at night while you sleep.
Last and probably most important, bring food! There's no room service when camping. You can hunt and fish if you want for some fresh protein but keep in mind that not all camping areas allow you to do so. Also, make sure to bring a cooler with you so that your food doesn't spoil along the way.
Start Small
A camping trip is a heavy task. If this is your first time doing so, we highly suggest trying to camp in your backyard first. This will give you a feel of what it's like to camp somewhere far. Do keep in mind that the actual experience of camping in the woods is different from camping in your backyard.
If you don't have a backyard, try camping in the woods for a day only. You don't have to take an entire week off for a camping trip if it's just your first time. Take things slowly as camping itself requires a lot of know-how and patience.
Camping is a fun time waiting to happen. It could be otherwise if you aren't well-equipped and prepared. Don't rush a camping trip as you would rush any regular trip elsewhere. Camping is all about surviving in the wilderness so don't expect a concierge service when you are finally out there.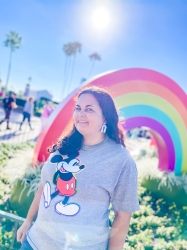 Latest posts by Krystal | Sunny Sweet Days
(see all)