How To Choose The Right Kayak For Your Specific Needs
There are a lot of kayaks on the market these days, and it can be tough to decide which one is right for you. In this blog post, we will discuss the different types of kayaks available and help you figure out which one is best for your specific needs. We'll also provide some tips on how to choose the right kayak for you. So if you're interested in learning more, keep reading.
Inflatables
Inflatables are a great option if you're looking for a lightweight kayak. If you're looking for a recreational kayak that you can take on vacation, inflatable kayaks are a good option, but if you plan on using your kayak frequently, it might be worth investing in a harder-shell model. They can be easily transported and set up, making them a good choice for camping or fishing trips. Inflatables also tend to be more affordable than other types of kayaks. However, they do have some disadvantages. They're not as durable as hard-shell kayaks and can be more difficult to maneuver in the water.
Sit-on-top
These are the most common type of kayaks you can find in the market. They come with an open cockpit which allows water to run off it easily while giving you more freedom and a higher level of stability on deck as well. Sit-on-top kayaks have built-in storage space that makes them perfect for fishing trips or camping adventures. Other advantages include easy entry and exit, can be used by beginner paddlers safely, and can accommodate a wide range of body types.The downside to sit-on-top kayaks is that they are less efficient in terms of speed and tracking than closed cockpit kayaks, so if you're looking for something to use for racing or touring, this might not be the right option for you. Another thing to consider is that they can get very hot in warm weather conditions, so make sure to bring plenty of sunscreen and water when paddling in the summer.
Sit-in
These kayaks have a cockpit that sits lower to the water than a sit-on-top. This makes them great for colder weather since you'll be sitting in the warm water. They also tend to be more stable and are easier to learn how to paddle in for people who have never paddled before. A lot of sit-in kayaks will allow you to store gear inside them, which is great if you're planning on doing longer trips or carrying a lot of gear with you. If this isn't important for your needs then it's not necessary. Also, make sure that the cockpit allows enough room for your legs so that they won't feel cramped after being in there for a long time.Sit-ins do require a little more skill than sit-on since the entire hull is lower down towards the ground so they can get stuck easier when running into rocks or shallow water. However, they are much more stable and tracks better than a sit-on kayak so it's a good option if you're looking for something with a little more performance.
Stand-up
Stand-up kayaks are a lot like sit-on-top kayaks, but they have footpads that you stand on and paddle with. They're great for those who want to do some fishing because it gives you more room to move around the boat. It also allows you to get a better view of what is going in on or below the water surface. Stand-up kayaks are comfortable and easy to learn how to use so people love them for all kinds of recreational purposes such as fishing or just sightseeing. Some even come with seats if standing isn't your thing. You can choose from three types: inflatable, hardshell (fiberglass) – which has an aluminum hull, or pedal-powered. Inflatable kayaks are great for those who want to store their boat in a small place or take it on trips because they can be deflated and transported easily. The downside is that they usually don't perform as well as the other two types. Hardshell kayaks are more expensive but they are very durable and have better performance than inflatable kayaks. They also come in different shapes and sizes, so you can find one that fits your needs. If you want to get serious about kayaking, then a pedal-powered stand-up might be the right choice for you. It gives you more power and speed so you can cover more distance. However, it does require some practice to use effectively.
Tandem
A tandem kayak is designed for two people. This style of kayak is wider and has more storage than a single-person kayak. Tandem kayaks are stable and easy to maneuver, making them perfect for beginners or those who want to share the experience with a friend.Kayaking can be a great way to spend time outdoors with friends and family. Whether you're new to the sport or have been paddling for years, it's important to choose the right kayak for your specific needs. In this post, we'll discuss five different types of kayaks: recreational, touring, sea, whitewater, and tandem.
Fishing
If you want to use your kayak for fishing, then you'll need to make sure that you get a model that is specifically designed for this purpose. There are many different features and accessories available on fishing kayaks that aren't found on other models, so be sure to do your research before making a purchase. Some of the most important things to look for include rod holders, tackle storage, and a comfortable seat.If you live in an area where there are plenty of lakes and rivers, then a fishing kayak is a great option for getting around. They allow you to move around quietly and stealthily, which can be crucial when trying to catch fish. In addition, they often have more storage space than traditional fishing boats, so you can carry all of your gear with you.
When it comes to choosing the right kayak for your needs, there are a few factors you need to take into account. By following these tips, you will be able to choose a kayak that is perfect for your specific needs.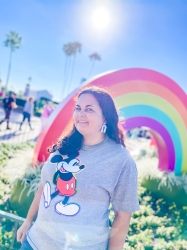 Latest posts by Krystal | Sunny Sweet Days
(see all)