Eager to Buy a Family Boat? Here Are Some Tips to Help You
Buying a boat is a huge decision, and it can be especially daunting if you're doing it for the first time. There are so many things to consider: the size of the boat, the type of boat, the features you want…the list goes on and on! With no experience and guidance, you may feel lost. For example, even a seemingly straightforward matter like picking suitable boat seating & tables can turn into a challenge. In this blog post, we will provide some tips to help you make the best decision possible when buying a family boat. We'll cover everything from budgeting to finding the right dealer. So whether you're just starting your research or you're almost ready to pull the trigger, read on for our top tips!
1. Consider the maintenance
Boat maintenance can be a significant ongoing expense, so it's important to factor that into your budget when you're considering purchasing a boat. You'll need to account for things like fuel, oil changes, and winterizing the boat. There are also annual costs like registration and insurance. If you're not sure how much you should budget for maintenance, talk to a few different boat owners and get their input. Maintenance is one of those things that can vary widely depending on the type of boat you own and how often you use it. The best boats for families are typically those that are easy to maintain and don't require a lot of expensive repairs. When you're thinking about the maintenance costs of owning a boat, it's also important to consider where you'll be storing it. If you live in an area with cold winters, you'll need to factor in the cost of winter storage. This can add up quickly, so be sure to get a few quotes before you make your final decision.
2. Determine what size boat you need
Size is an important consideration when buying a boat, but it's not always as simple as getting the biggest one you can afford. You'll need to think about how many people will be using the boat and what types of activities you'll be doing with it. If you're mostly going to be using the boat for fishing or watersports, you won't need as large of a vessel as if you're planning on hosting parties or spending extended periods on the water. It's also important to consider the size of your tow vehicle. Make sure you know the maximum capacity of your trailer and your vehicle's towing capacity before making any decisions. When it comes to boats, bigger isn't always better. A bigger boat can often be more expensive to maintain and operate. So take the time to think about what size vessel will best suit your needs before making a purchase.
3. Find the right dealer
Not all boat dealerships are created equal. When you're ready to start shopping for your family boat, take some time to research different dealers in your area. Look for one that has a good reputation and that carries the type of boats you're interested in. You should also make sure the dealership has experience dealing with families. This way, you can be confident they'll have the knowledge and expertise to help you find the perfect boat for your needs. When you're visiting different dealerships, pay attention to the way you're treated. The best ones will make you feel like a valued customer and take the time to answer all of your questions. It's also a good idea to ask for references from other families who have purchased boats from the dealership.
4. Get a boat insurance quote
Boat insurance is important, but it's not always required. Whether or not you need to ensure your boat will depend on a few factors, including the type of boat you have and where you live. If you're going to be using your boat in saltwater, for example, you'll likely need to get it insured. The same is true if you're planning on storing your boat in a marina. In some cases, home insurance policies will cover boats that are stored on your property. But it's always best to check with your insurer before making any assumptions. Even if insurance isn't required, it's still something you should consider. Boat insurance can provide peace of mind in case of an accident or theft, and it can also help you avoid expensive repairs down the road. When you're shopping for insurance, be sure to get quotes from a few different companies.
5. Get a professional inspection
Even if you're an experienced boat owner, it's always a good idea to have a professional inspection done before making a purchase. This is especially true if you're buying a used boat. A professional inspector will be able to identify any potential problems that could end up costing you money down the road. They'll also be able to tell you if the boat has been properly maintained and if there are any safety concerns you should be aware of. In most cases, the cost of an inspection is worth it when you consider the peace of mind it can provide. When you're looking for an inspector, be sure to find a reputable one that has experience inspecting the type of boat you're interested in.
6. Be patient
When it comes to buying a family boat, it's important to be patient. This is a big purchase, and you want to make sure you find the perfect vessel for your needs. So take your time and don't feel like you have to rush into anything. If you're patient and do your research, you'll eventually find the perfect boat for your family. And when you finally take it out on the water, all of your hard work will be worth it. While some people may enjoy the challenge of finding and buying a family boat, others may find the process to be overwhelming. If you're in the latter group, it's important to remember that there are plenty of resources available to help you. You can talk to friends or family members who have already purchased boats, read articles like this one, or even consult with a professional.
Buying a family boat is a big decision, but it doesn't have to be overwhelming. By following these tips, you can be sure you're making the best purchase for your needs. And when you finally take your boat out on the water, all of your hard work will be worth it. Thanks for reading! We hope this article was helpful. Do you have any tips to add? Please share them in the comments below!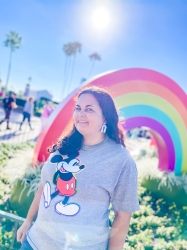 Latest posts by Krystal | Sunny Sweet Days
(see all)