Best Pillow for All Sleep Positions
This post contains affiliate links.
As you most likely have noticed thanks to the plethora of televised ads, there is a slew of pillows out there, many of them touted as being of the memory foam variety. Memory foam pillows fit the contours of one's body, using body pressure and heat to conform the pillows to one's specific shape and lay-down style. That takes the pressure off the main touchy areas – hips, shoulders, and necks — that a lousy pillow can tweak badly.
The varieties and ingredients seem endless. So how do you choose?
Best Pillow for All Sleep Positions
Each of us has our own style of sleeping. Some face the left or right or alternate. Some lie almost still as they are locked in on the ceiling. Others prefer an almost face-down strategy. Still, others rotate between all of that.
The folks at Cushion Lab have come up with just the right stuff in making the best pillow for all sleep positions. Under the watchful eyes of its in-house ergonomists, Cushion Lab produces pillows—and seat cushions, etc.—that hug the organic curves of your body just right.
And there's nothing else like them. Cushion Lab has developed a proprietary high-density Hyperfoam, a trademarked product. The name comes for the pillows' uncanny ability to provide all-day or all-night heavenly cushioned support without the pillows going flat. Ever. No more reshaping or fluffing repeatedly, before, during and after sleep.
Further, Cushion Lab—which prides itself on being extremely nature-friendly and very conscientious about such – employs either organic cotton, bamboo fiber or transformed, used plastic bottles into the ultra-soft cooling covers that keep things cool and smooth and reduce additions to our bulging landfills.
These fantastic sleep props are good for any position and provide the best relief for that back-saving pillow between the legs snooze.
Best Pillows for Sleep Apnea
Lately, it seems we all know someone who suffers from sleep apnea, which is a sleep disorder thought to affect up to 25 percent of adults. A continuous positive airway pressure machine really helps those who particularly suffer. But, largely because of the mask involved, it's a bit of a hassle and it can be very tough to find the right complements.
CPAP masks often press into subpar pillows, causing leaks and real discomfort. The solution is simple: the best memory foam pillow you can find. Which brings us back to the line at Cushion Lab.
Choices Galore
In coming up with the best memory foam pillows for all sleep positions, Cushion Lab made sure to have you covered. They offer six completely different styles for different sleepers and different issues. Every single one of them has well over 100 reviews on the Cushion Lab website and they all come to a five-star consensus.
Cushion Lab's Neck Relief Ergonomic Cervical Pillow gently cradles the head and stretches the neck, allowing the neck to retain its natural curve, which releases pressure and enhances healthy alignment.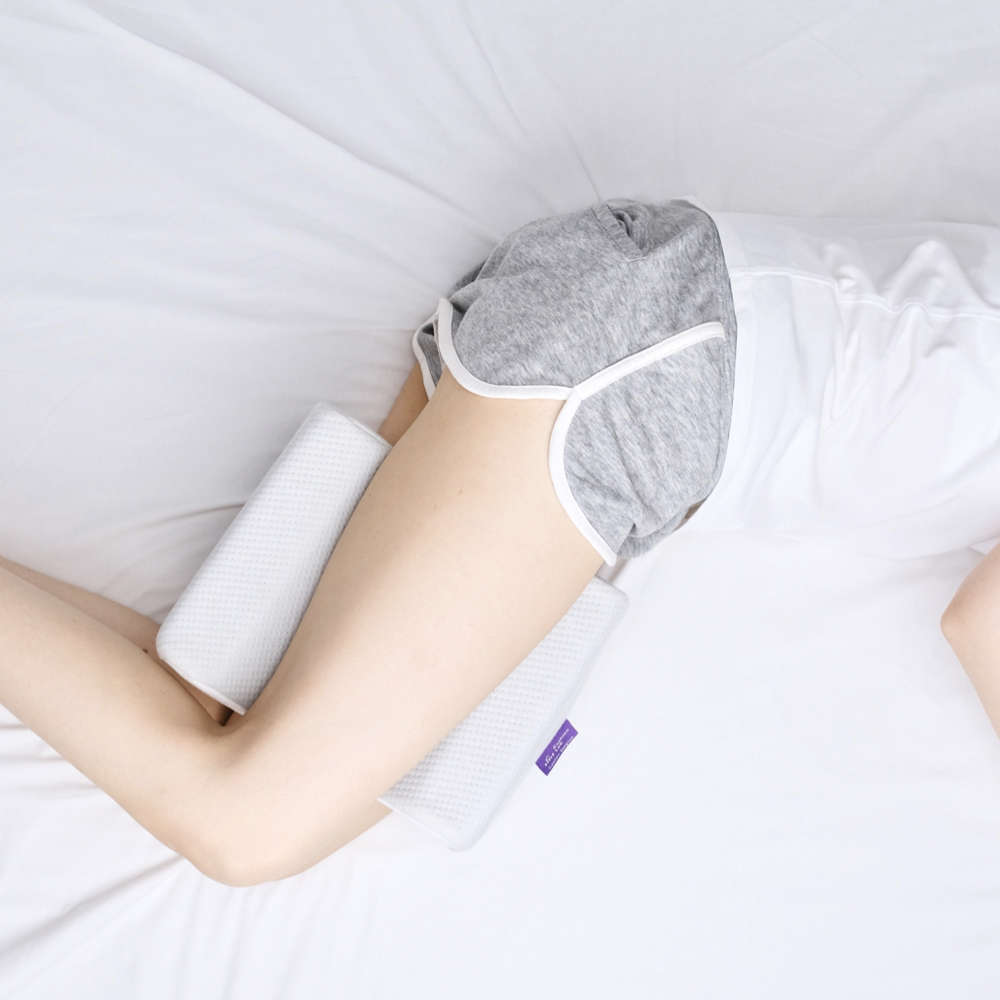 The Side Sleeper Knee Pillow is designed to fit comfortably between the thighs, which diminishes pressure and reduces the urge for leg reposition by keeping the body relaxed and aligned. Back relief and hip improvement happen here.
The Adjustable Shredded Memory Foam Pillow looks like what most of us are used to. But there's lots more to this than looks. By using shredded high-density memory foam filling, the Adjustable Shredded Memor Foam Pillow always looks fluffed and never goes flat. It also is the perfect balance of soft but supportive.
Cushion Lab, which is headquartered in California, also appropriately offers a tubular pillow called the New Roll Pillow. This one is perfectly designed to fit under the neck to gently stretch the muscle, keeping it loose, naturally curved and perfectly aligned.
The Cooling Neck Support Contour Pillow was created to contour naturally to the head while firmly supporting the neck at an optimal height. Raised sides relieve shoulder pressure. Oh, and they're cool.
Lastly, Cushion Lab offers the Ergonomic Contour Memory Foam Pillow. This one is perfect for any position, which makes it great for hybrid sleepers (those who change positions through the night). These offer excellent reposition by cradling the neck and head in weightless, ergonomic contours for pressure relief.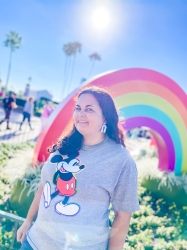 Latest posts by Krystal | Sunny Sweet Days
(see all)