6 Useful Tools That Every Hairdresser Needs
Professionals who care for and style people's hair are known as hairdressers or stylists. These individuals, like those in many other professions, rely on certain materials to complete their tasks. Capes, hood dryers, and electric hair curlers are examples of hairdressing equipment. Apart from these, there are some other pieces of equipment every professional hairdresser needs. Here is the list of six useful tools to make your hairdressing job a professional and successful one.
Combs and Brushes
Combs and brushes are essential grooming tools for the majority of individuals. These are essential hairdressing equipment for stylists. Combs and brushes are available in a variety of materials. Both things can have a variety of bristle patterns. Choosing the right one may make a big difference in a client's hairdo.
When it comes to detangling hair swiftly and securely, nothing beats a paddle brush. Before completing, it's also the brush of choice for flat-wrapping or volume-wrapping hair. Look for a brush with a comfortable cushioned base and tourmaline-infused ball-tipped nylon bristles. With little effort, the hair will have more tension and gloss. Creating clean sections while cutting, dyeing, or styling hair; scissor-over-comb or clipper-over-comb procedures; and separating, straightening, and shaping the hair are all made simpler using a variety of combs. A comb set that includes a tail comb, a small cutting comb, a long cutting comb, and a broad cutting comb will handle all of your needs.
Shears
The most vital instrument in a hairdresser's armory is without a doubt the scissors. Because scissors are such an important part of any hair salon, investing in high-quality and popular scissors from respected companies is essential. Most hairdressers utilize a conventional size of between 5.5 and 6.5 inches, depending on the desired results. A 5.5-inch shear is good for precise cutting, while a longer shear, say 6–7 inches, is ideal for larger operations like massive sections, compressed cutting, and deep texturizing. A longer shear also helps you to cut the hair around a client's face more easily and lowers the time it takes to do a one-length bob or scissor-over-comb method.
Blow Dryer
Hairdryers are required in most salons. These hairdressing tools are divided into two categories. Blow dryers are the common name for hand-held types. These are electric machines that may be carried about. They blast air and rotate around the head to dry different parts of the hair. Not only can a good blow dryer change strands, but it will also swiftly dry hair into the shape required to complete the style. A blowdryer can straighten wavy hair, smooth frizzy hair, and give flat, lifeless hair height. It was hard to get the quick results we desired before the invention of blow dryers. In about an hour, you can cut, dry, and style your hair. Before the invention of portable blow dryers, hair was dried using air drying or hooded dryers, which took an eternity. The invention of the blow dryer significantly reduced time and provided clients with the quick satisfaction they desired. Not to mention the natural appearance they want.
The second kind of blow dryer is known as a hood dryer. When a person rests her complete head beneath a piece of equipment that resembles a hard hood, the hair is dried. The interior of the hood features several openings that let air circulate the head, allowing all of the hair to dry at the same time.
Curling Wand
Curling wands are an excellent tool for creating beach waves and curls for various appearances. By wrapping pieces of straight hair around an iron, they may give it a sloppy tousled look or a tightly curled style. It's also quite simple for customers to duplicate the styles.
Wrap hair a few inches away from the roots and ends for beachy, softer curls and waves. Wrap portions from roots to tips for a more curled and spiral finish. Gloves can be needed to protect fingers from being burnt when using the tool because it needs you to go extremely near to roots and tips.
Clippers
Barbers and stylists utilize clippers to create close, even results for various appearances. Fading undercuts and tight military cuts are the most popular uses. Clippers cut hair swiftly and leave an even canvas.
Attachment guards are used by clippers to control different lengths for different appearances. Lighter hair might appear shorter, so start a little longer and cut it shorter if necessary, depending on the appearance you want. Also, while cutting with clippers, thinner hair might seem quite short, so start with bigger attachments.
Clips
Clips are great for dividing hair when styling, cutting, or dyeing it. When working on certain locations, sectioning clips are required. Sectioning clips allow you to work in a specific region and keep your hair neatly separated from other distractions. When blowdrying, use sectioning clips to keep wet hair separated from the dry hair you're blow-drying. It also keeps the hair you're treating away from the hair that will be treated next when used for chemical treatment. Sectioning clips provide you with a firm grip on your work, allowing you to complete comprehensive details on the areas you're working on.
Hopefully, these ideas will help you get the tools you need to perform your job as a hairdresser efficiently and professionally.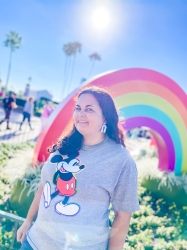 Latest posts by Krystal | Sunny Sweet Days
(see all)