A Closer Look At How A Wrongful Death Lawsuit Works
The death of a loved one is never easy to bear. On top of dealing with the trauma and grief caused by the sudden death of a family member, you also have to deal with additional financial burdens that may include the deceased's medical bills, funeral costs, loss of income, and many other sources of expenses. At a time like this, it's already difficult to deal with ordinary tasks, and if presented with additional burdens, it's difficult for any normal person to hold up on their own.
If your loved one died due to the negligence of another person or organization, you might be eligible to file a wrongful death claim and receive compensation to cover the additional costs incurred resulting from their death. The prospect of a lengthy lawsuit may seem daunting at first, but once you take the first step and seek legal assistance for your case, the rest of the process will be straightforward. Here are some details to help you understand the steps involved in a wrongful death case.
What Is A Wrongful Death Lawsuit
Death is traumatic, and most people are not even aware of what a wrongful death is. In legal words, a wrongful death lawsuit is a claim brought against a person or company who is responsible for the death of your loved one due to their negligent actions. If you can prove your case against the defendant, they must pay for any expenses incurred from your loved one's death, as well as any agony and suffering.
Who Can File The Claim
The immediate family of the deceased is eligible to file a lawsuit in case of wrongful death. While the rules surrounding these cases usually differ in different states, if you're dealing with a wrongful death case in Virginia, getting a good wrongful death attorney in Roanoke, VA will ensure that you're aware of all rules pertaining to the case. Professional help in crucial times like these has become necessary nowadays because of the increasing number of insurance companies that pressure vulnerable families to accept unreasonably low compensations. The following individuals are allowed to file a wrongful death lawsuit claim against the defendant.
Children of the deceased
The victim's guardians
Siblings of the deceased
The victim's spouse
A personal representative
When Is A Wrongful Death Claim Applicable
A wrongful death lawsuit applies when someone is killed and someone else is responsible for their death. If you're familiar with personal injury cases, then a wrongful death claim would be applicable for personal injury claim circumstances, but when the victim doesn't survive. The deceased's family is eligible to file a claim in case one of the following situations causes the death.
Car accidents
Car accidents are considered to be one of the leading causes of death in the US. If your loved one's death is caused by a driver's negligence, a wrongful death claim will be applicable. Acts of negligence can include drunk driving, driving at high speeds, or breaching traffic laws that led to the accident. To prove your claim, you'll have to prove the fault of the defendant.
Medical malpractice
Medical malpractice can result in serious illnesses or even death, in which case a wrongful death lawsuit can be filed against the doctors or nurses responsible for the negligence. The hospital treating the patient may also be held liable if the patient dies from a medical misdiagnosis or mistreatment.
Harmful products
Product manufacturing companies are required to ensure that their products, whether eatables or other types aren't harmful to any individual. Failure to do so results in accidents that can cause deaths. Whether it's a defective medical device, expired and toxic food products, or even dangerous toys, anything that causes the death of an individual, warrants a wrongful death claim against the company.
Workplace accidents
High-risk jobs often come with the possibility of wrongful death due to the employers' negligence to take safety precautions seriously. In cases like these, the family of the deceased can file a civil lawsuit against the company.
Time Limit To File A Claim
While it may seem impossible to cope with a lawsuit when grieving the loss of a loved one, you should begin the legal procedure as soon as possible. Like many other claims, a wrongful death claim has a time limit of one to three years following the victim's death.
A wrongful death case is complicated and difficult to navigate and to receive full compensation, it is advisable to hire a lawyer to help you through the process. While juggling your personal pain and the case proceedings after the death of a loved one may appear daunting, with the right information and assistance, you will be able to obtain full compensation from the responsible party. This compensation will help you with your finances and also provide you with peace of mind.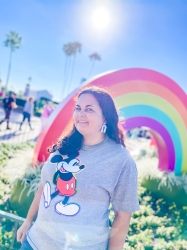 Latest posts by Krystal | Sunny Sweet Days
(see all)